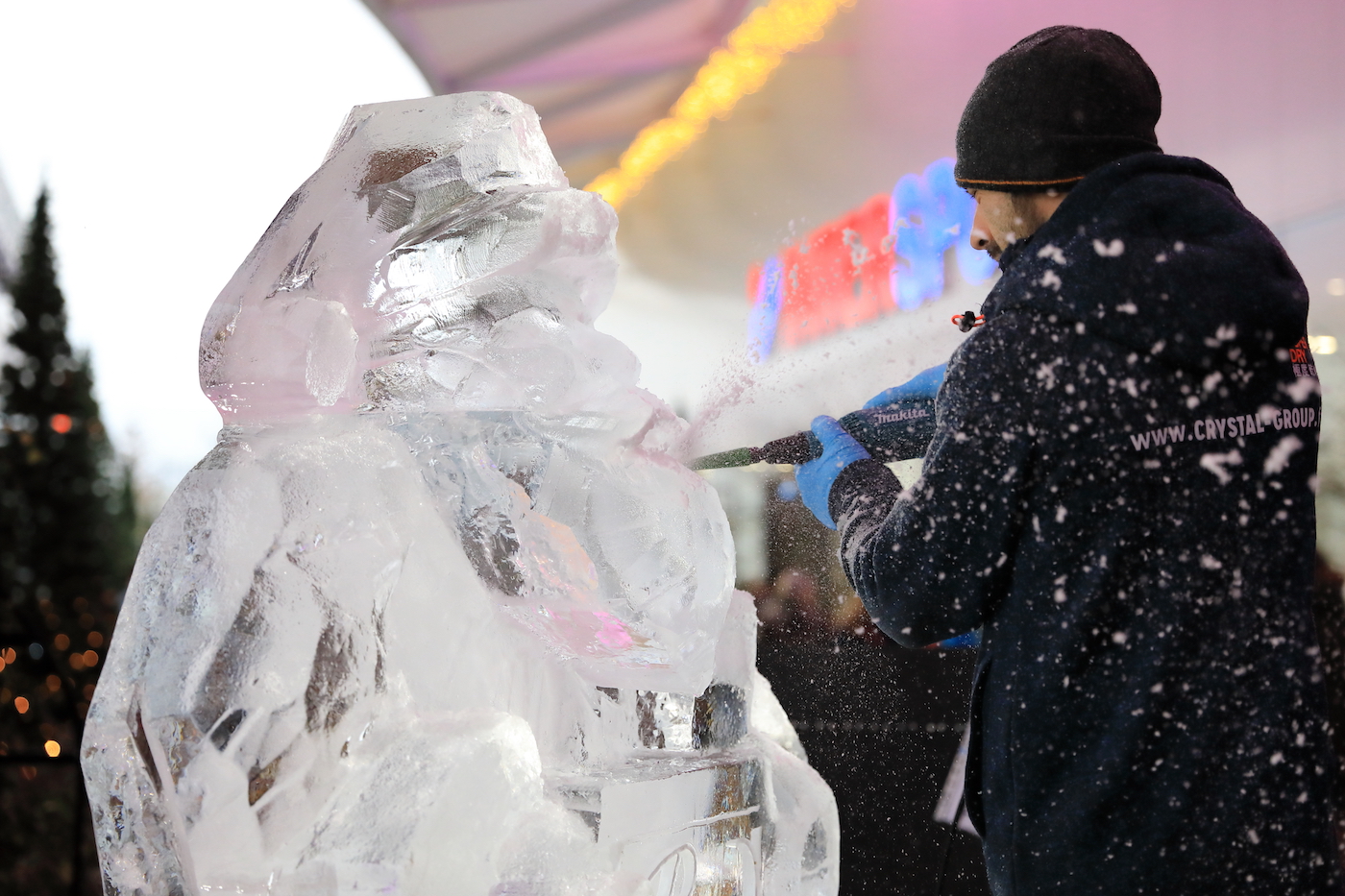 Mon Beau Buchelay is a superb commercial zone to the west of Paris. For Christmas, among the presentations provided, visitors were able to discover the art of ice sculpture. On the programme of festivities, CRYSTAL carried out a live presentation with huge blocks of ice from which Father Christmas gradually appeared.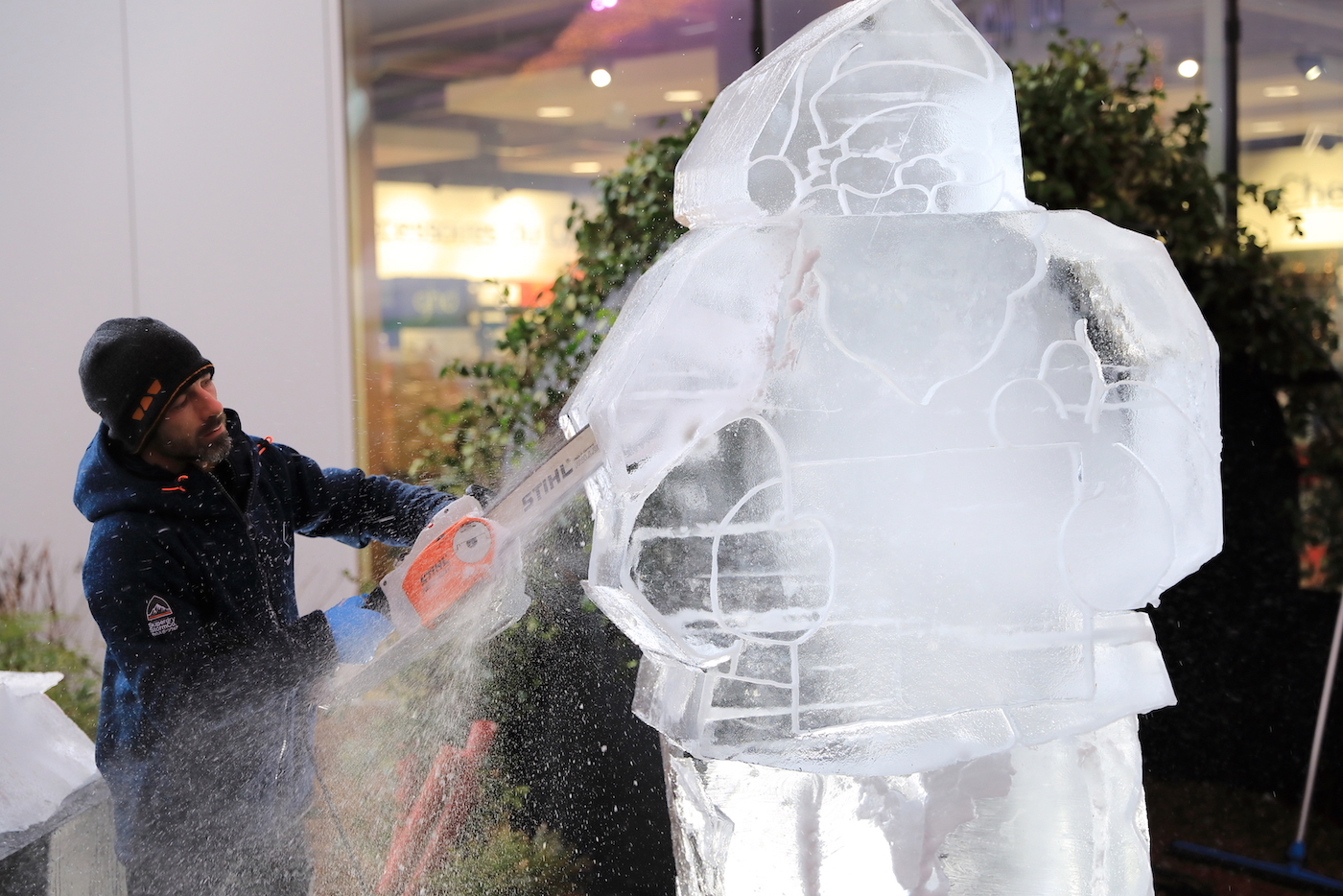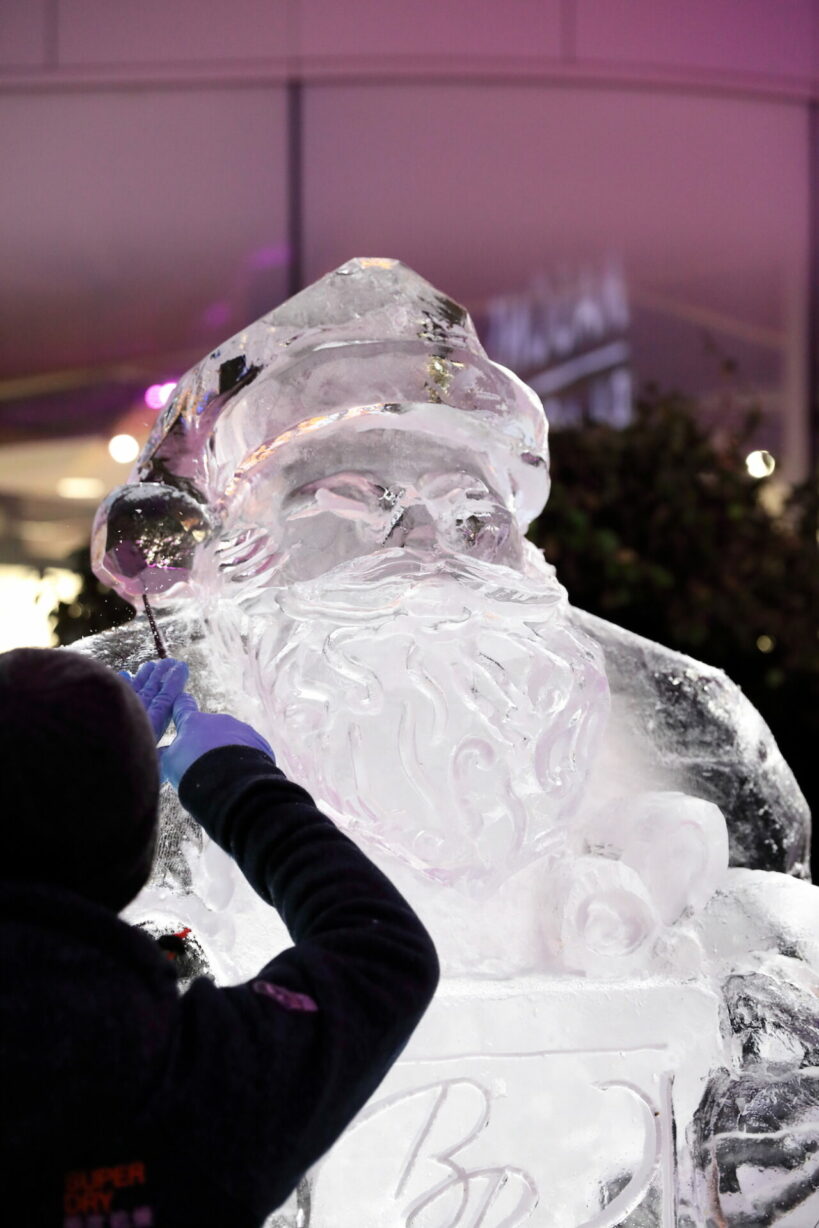 DESIGN, CREATION, PRODUCTION
Duration of the "Live presentation" service: 3 hours
A sculpture made using 1.5T of raw ice
A 2m high Father Christmas
Tools used: Chainsaw, grinder, ice cutters
RESULT:
Live presentations of ice sculpture are always a hit and our Father Christmas was no exception! Under the decorated arches, our Father Christmas enchanted visitors, intrigued by his appearance. 3 hours before, there was only a block of ice!