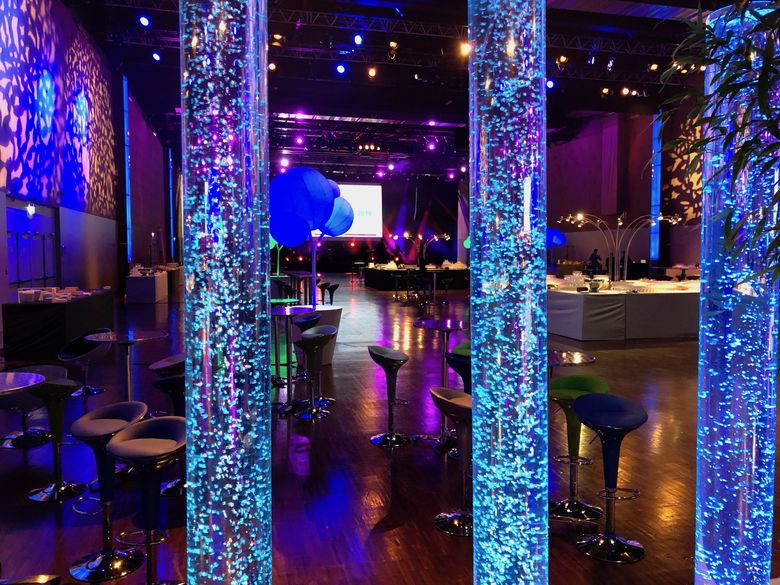 Bubble columns
Bubbles columns boast a strong visual impact and are sure to captivate all audiences. They can be used to decorate receptions, buffets, stands… Arranged individually or together, they are ideal for dressing and animating a space.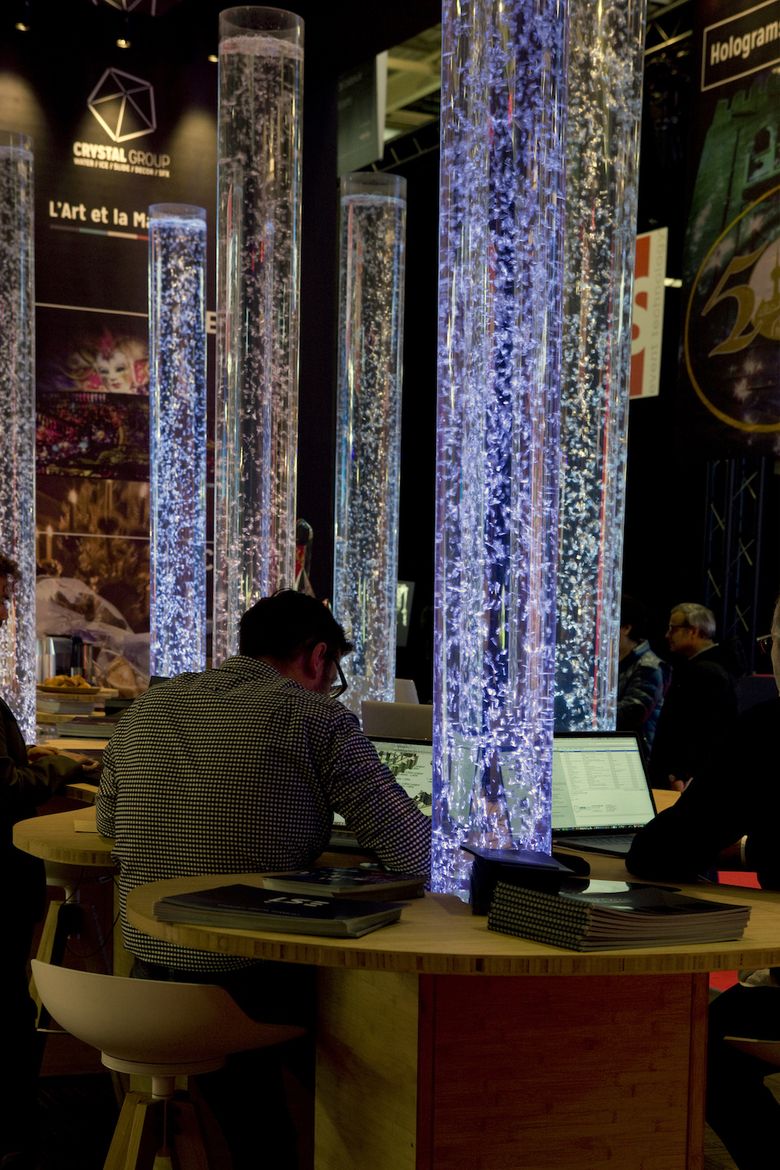 CREATION, DESIGN, PRODUCTION
Plexiglass column with a 20-cm diameter, standing 2 metres in height + brushed stainless steel base with feet (total height: 2.38 m)
Multi-coloured LED lighting
Casing and dressing of bases in the desired colour

RESULT
A water decoration that can be adapted to all occasions thanks to controllable lighting!