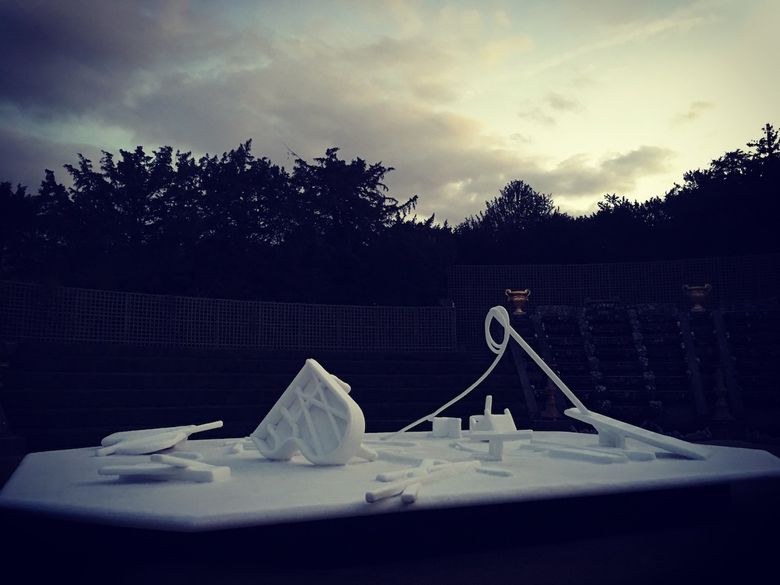 Iced steel sculptures
French artist Stéphane Thidet called upon Crystal Group to create frosted steel sculptures. They formed part of his piece, 'Bruit Blanc' ['White Noise'].
The concept: to recreate a post-apocalyptic atmosphere in a place of celebration that winter has frozen over. All the creations were made of stainless steel and connected to a refrigeration unit that created the effect of the frosted sculptures.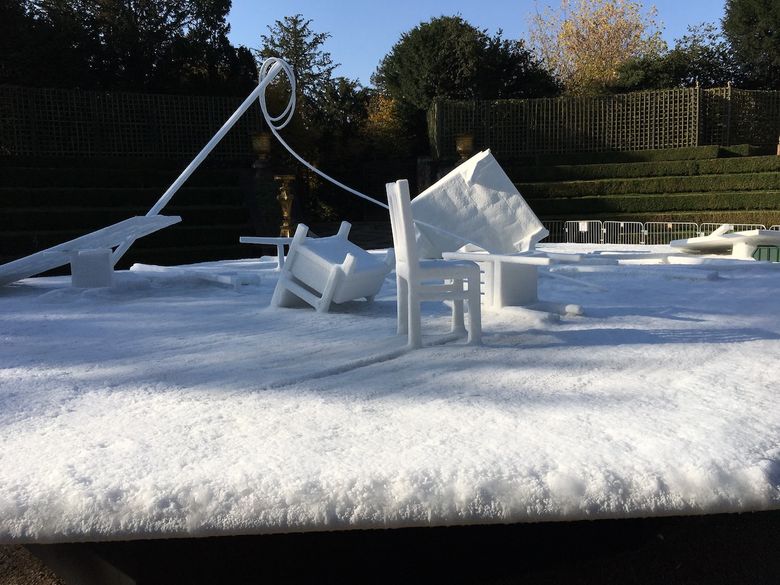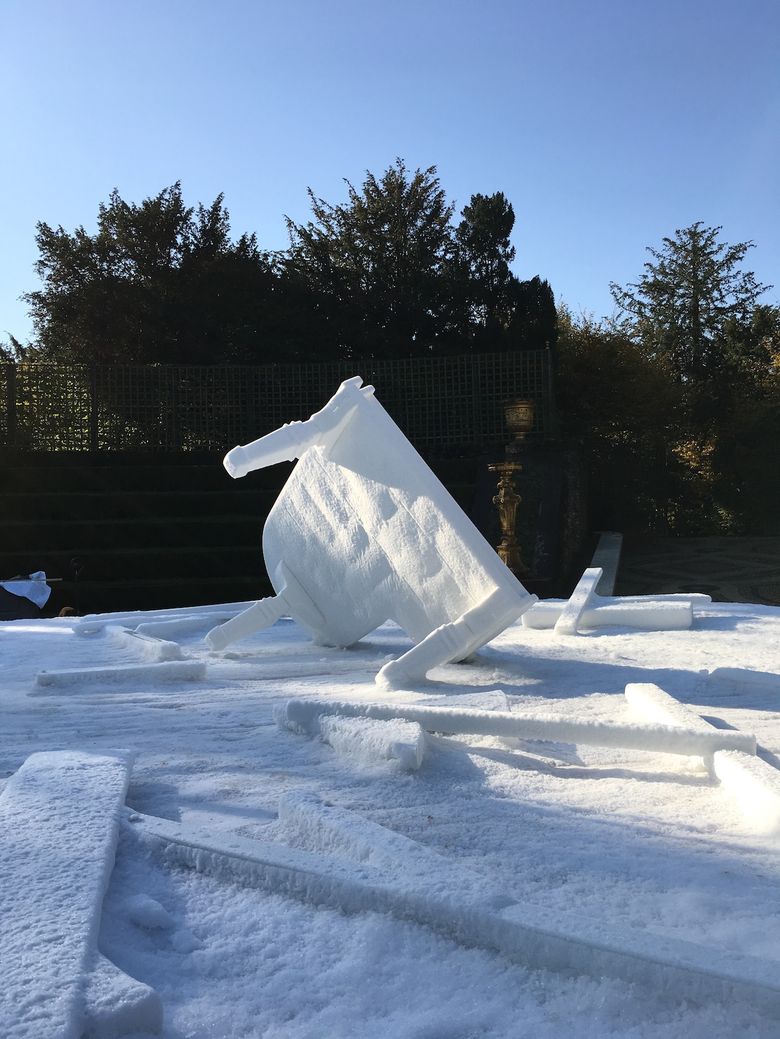 DESIGN, CREATION, PRODUCTION
a 110-m2 ice floor
4 frosted chairs
1 frosted and overturned grand piano
1 frosted armchair
1 frosted door
20 frosted boards

RESULT
This piece, which formed part of the 'Winter Journey' exhibition held in one of the groves of the Palace of Versailles, was a unanimous hit among the media.