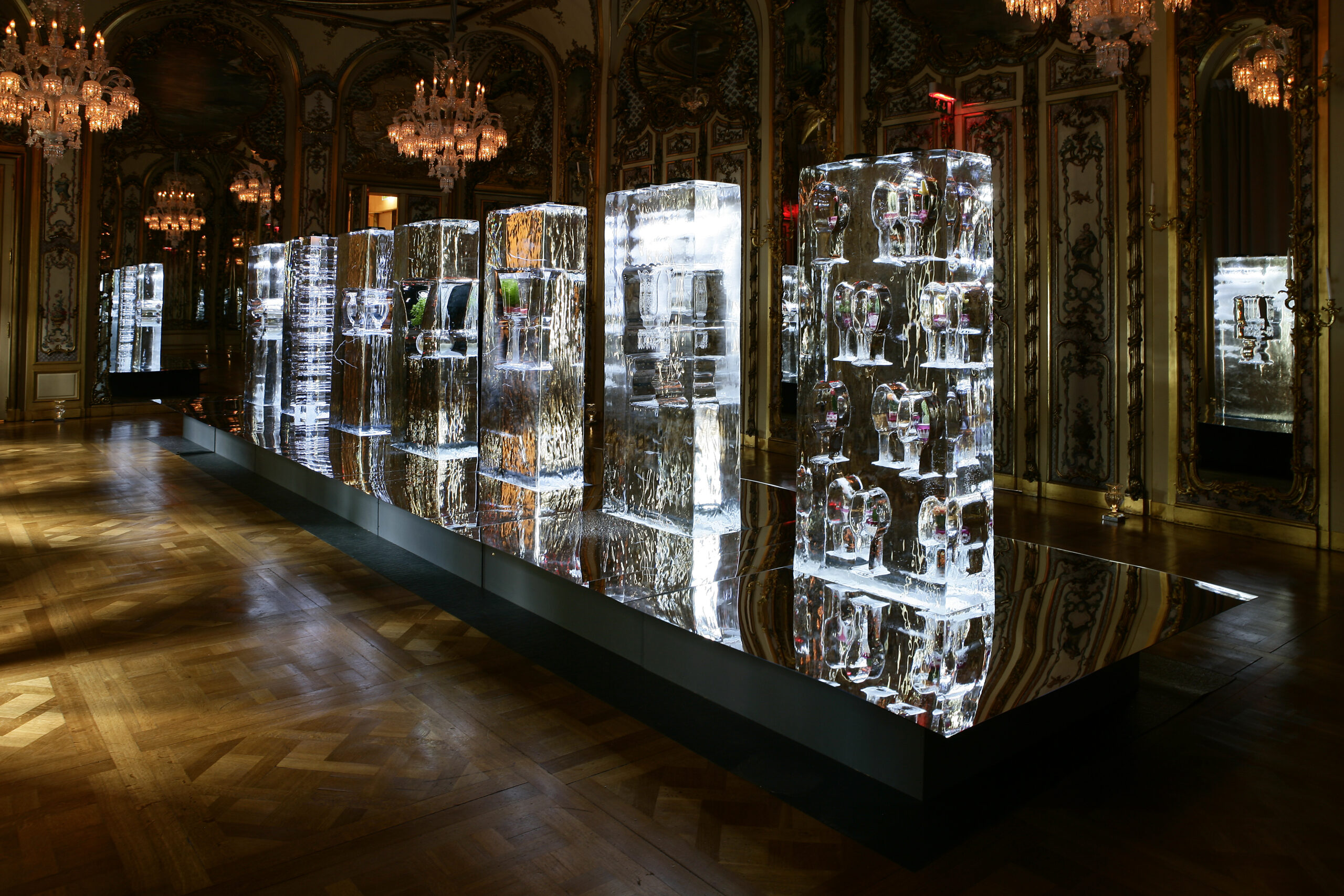 Ice: CRYSTAL's signature material since 1997.
Water in solid state: Its crystalline transparency conceals countless surprises. Frozen water takes on unexpected and impressive forms at the hands of CRYSTAL's expert sculptors.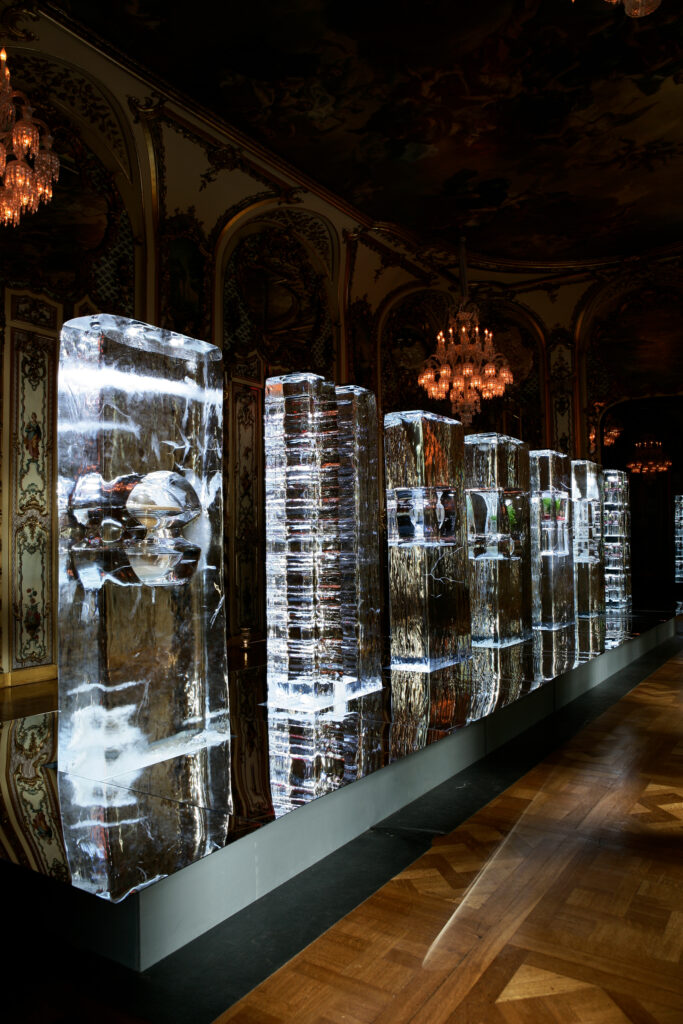 On the occasion of the "Designer's Days" 2008, (a creative walk around the emblematic design venues in Paris), the architecture agency Moatti-Rivière opportunely commissioned CRYSTAL to create a unique installation dedicated to the Baccarat crystal factory. Over the three day event, ice boxes displayed and showcased the most beautiful treasures designed by the prestigious brand.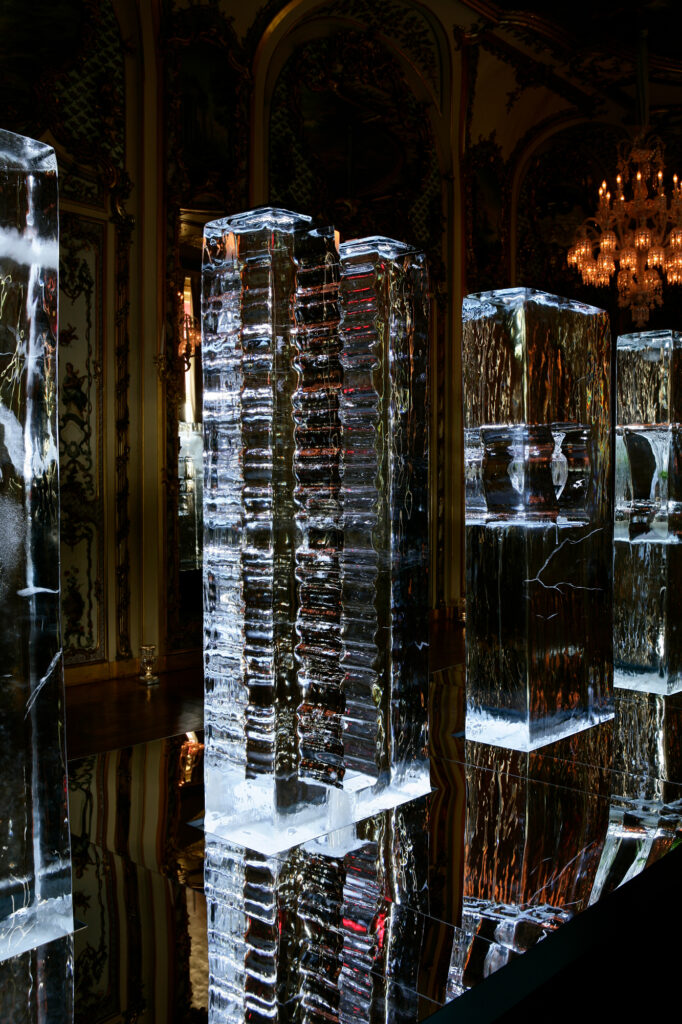 As the inventor of translucent glass, a unique technology patented by Michel Amann, CRYSTAL was the ideal partner to sculpt the material in such a way as to insert alcoves of various sizes and shapes, each designed to encase a Baccarat jewel.
Ice cases sculpted to the exact proportions of the pieces in the Baccarat collection were placed on a base of mirrors installed in the centre of the 500m2 Cristal Room restaurant. Ice and crystal came together to magnify each of the master glassmaker's creations.
A perishable material, ice is as pure as it is ephemeral. The CRYSTAL teams had to master the thawing process and replace the melted ice pillars with new frozen ones every day over the three-day period.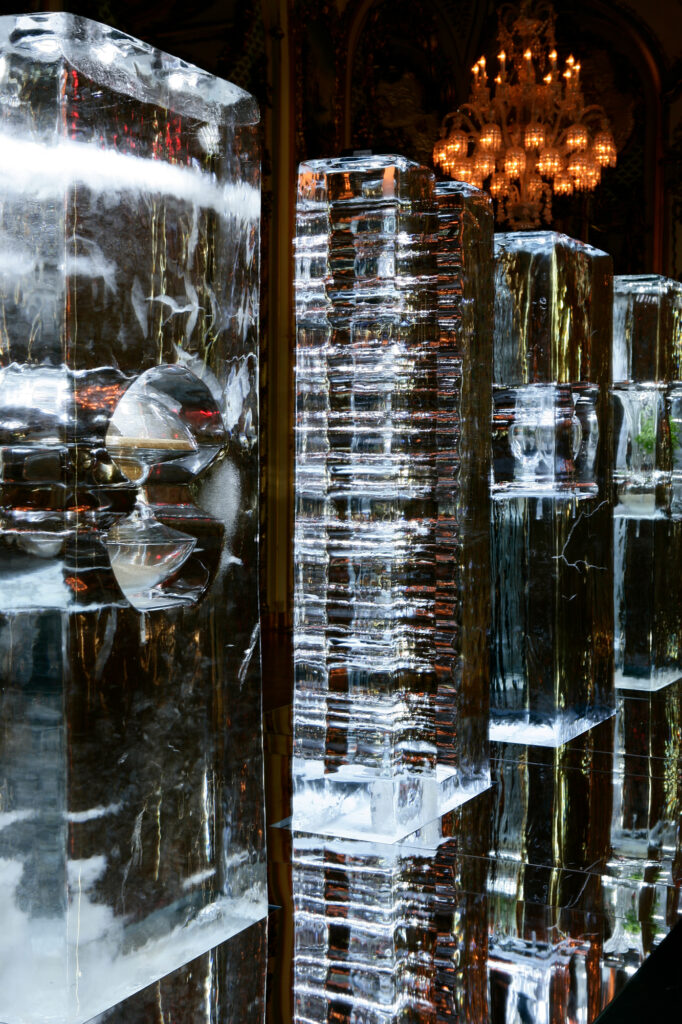 Moatti-Rivière's brilliant idea could only be matched by a genius executant. This collaboration was a perfect example of a successful partnership and showed that CRYSTAL has mastered all aspects of ice design: the invention of an authentically pure ice, the precision sculpting of a demanding material, and the awareness of presented objects' precious nature.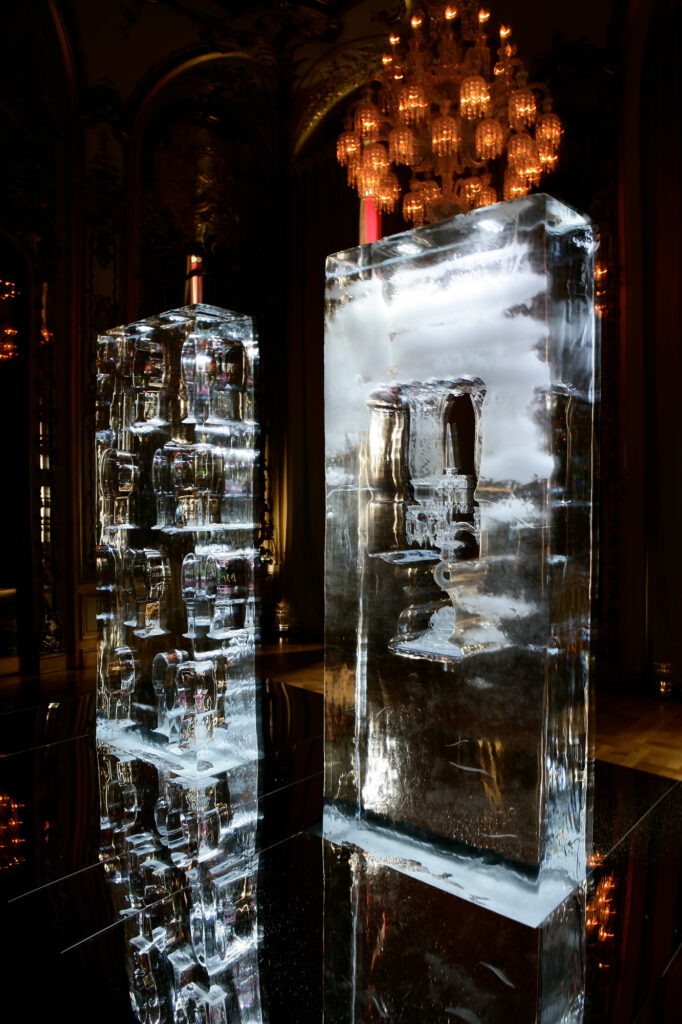 The absolute mastery of the material and the sculptors' experience acquired over many years enabled CRYSTAL to better apprehend the constraints posed by the Baccarat exhibition.