Multimedia show
A live, multimedia show to close the 11th African Games in Brazaville on 19 September 2015. 'Les Petits Français', the event organisers in charge designing the show, turned to Crystal Group to create the aquatic effects, fire effects and special effects.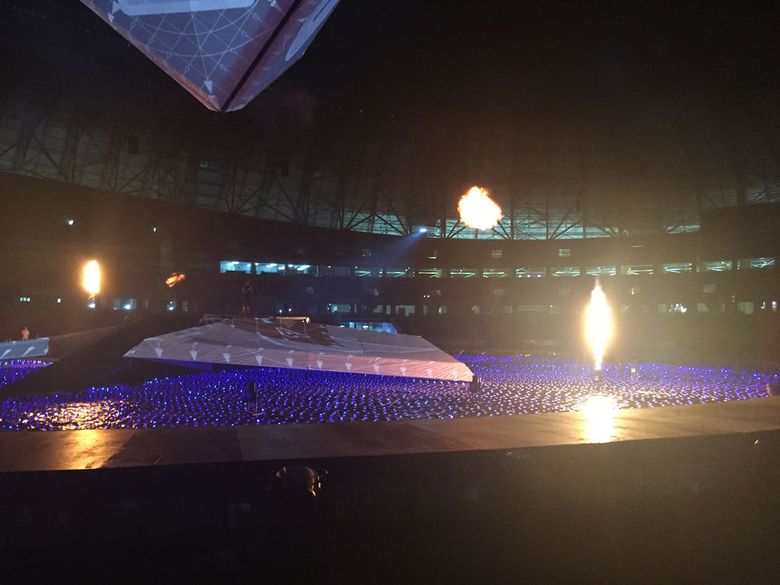 DESIGN, CREATION, PRODUCTION
1 x 2,000 m2 pool,
1 water-tight liner glued to the inside of the pool,
1 giant, water-tight screen made of 22,000 LEDs on 50-m garlands positioned on the bottom of the pool,
21 flame projectors,
100 LM of mist,
1 water screen,
rapid filling & emptying systems
stairs, platform, 3-way underwater walkway

RESULT
A technical and artistic prowess that delighted the spectators… despite a very complex installation schedule due to the sports competitions being held on the site of the ceremony and a sandstorm that turned up two hours before the show!