What is your role at Crystal Group?
I'm in charge of the workshop, which means that I manage staff, scheduling, manufacturing and material supply (stainless steel, wood, joints, etc.). We manage everything in terms of supports such as frames, insulating boxes, ice trays, trolleys, etc., regarding manufacturing. We also assemble the parts that come to us from other centres.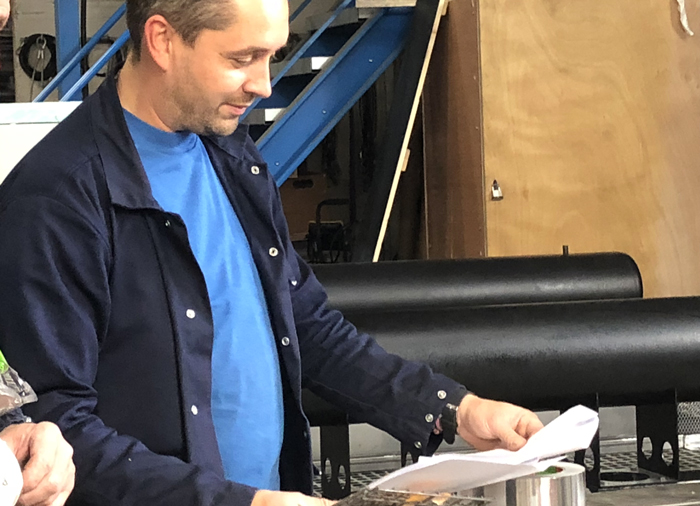 I'm responsible for everything that comes out of the manufacturing workshop. For each new project, I'm consulted to determine the technical or lead time feasibility. If the project is confirmed, the wheels start to turn: teams are trained, products are ordered and schedules are organised.
I work with a team that can vary from 5 to 10 people and includes specialists in welding, mechanics or logistics.
Are prototype tests also part of your everyday work?
Yes, of course! Sometimes, the actual situation turns out to be different from a drawing produced in the design office. My team and I are here to make any changes and improvements required.
Most of the projects we work on are tailor-made creations involving unique parts. The test phase is therefore essential and unavoidable. We create a prototype that will gradually be improved until we reach the final objective. This is the way we worked, for example, when creating the Pixel Swing in the middle of a water curtain.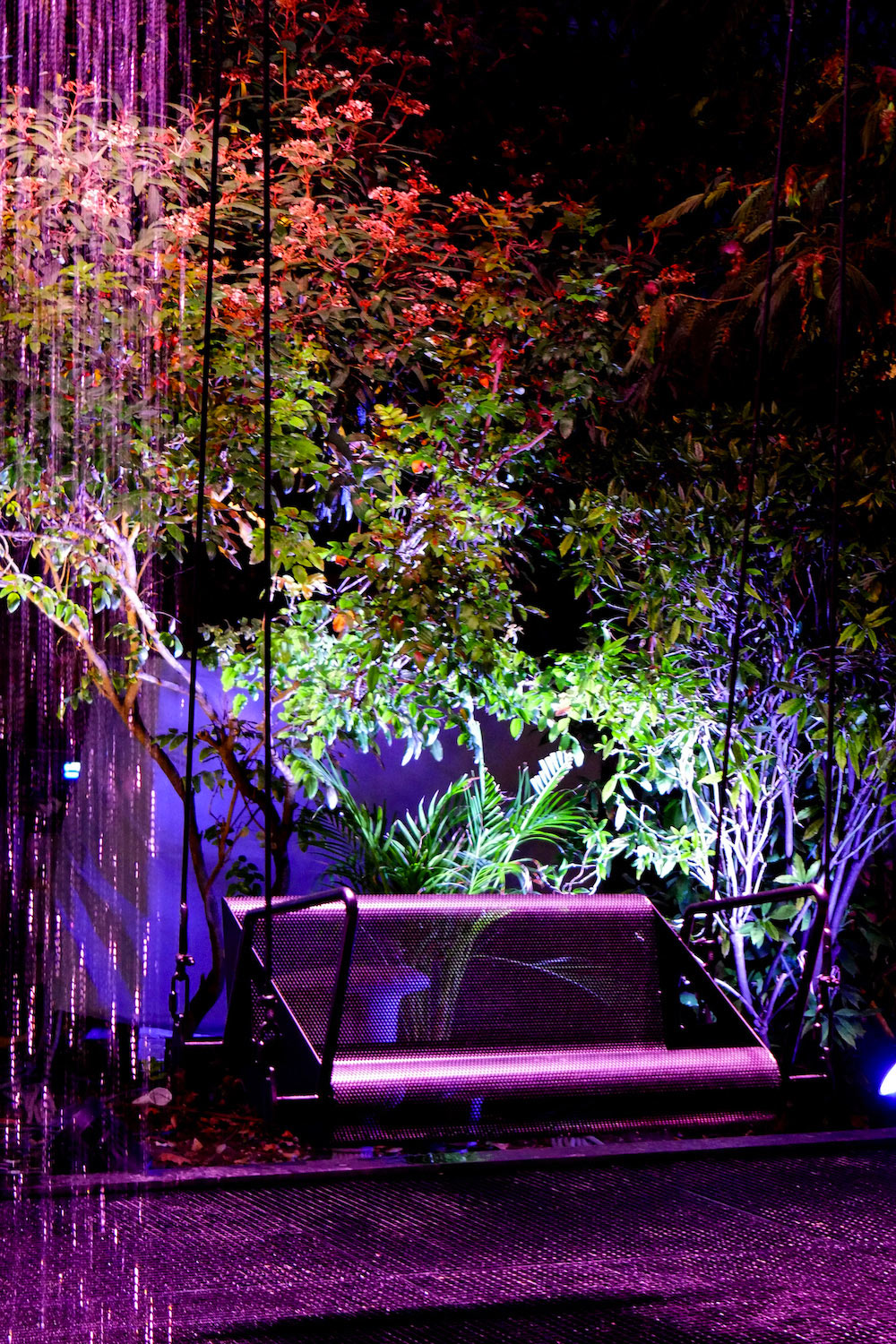 The logistics aspect is also a big part of my work. It allows me to be right at the heart of Crystal Group. I'm aware of all projects in order to be able to anticipate scheduling and shipping.
What is your background?
While I was essentially on the path to a career in mechanical engineering, it very quickly became clear to me that I was not interested in the daily work of factory workshops. I had the opportunity to work on the development of a water-based show. It was quite a revelation! I was immediately captivated by the possibility of sharing emotions through water. People would marvel at the subtle link between music, colours and water. I wanted to stay in this field. I then worked on fountain building.
When Michel Amann, Crystal Group's artistic and technical head, bought a skating rink company in Touraine, a former colleague told him about me. I was thus able to join the company and work on developing the water sector. There was still a lot to be done. I find it extraordinary when I think back to the first water jets we created for the town of Saint Quentin and see what we are able to do today!
Just imagine that, at the time, we did the water effects live using a midi keyboard. To provide the show's synergy, synchronising with the person responsible for lighting was required. Today, our consoles manage monumental shows.
« I find it extraordinar when I see what we are able to do today! »
Have you been there through Crystal Group's progress and development?
Yes, and I'm very proud of it. I remember the time when Michel Amann came to ask me about a new project. He made a sketch while telling me about his idea. We moved on to the manufacturing phase on the basis of these indications alone. Today, things are different: we have a design office! But Michel's ability to come up with ideas has not changed!
Could you tell us about two of your most memorable projects?
The first thing that comes to mind is the first fountain we created for a wedding in Belgium. It was our first show and we were responsible for everything from start to finish. It was quite an expedition to go to Belgium! At that time, we were motivated by Michel's desire and positive approach. He made us want to follow him on this exciting adventure. He proved to us that anything was possible as long as we wanted it.
More recently, I particularly enjoyed working on the waterfalls that enhanced the Chanel fashion show at the Grand Palais. At that time, I felt this power of water again. It fell from a height of more than 15 metres into a magical place.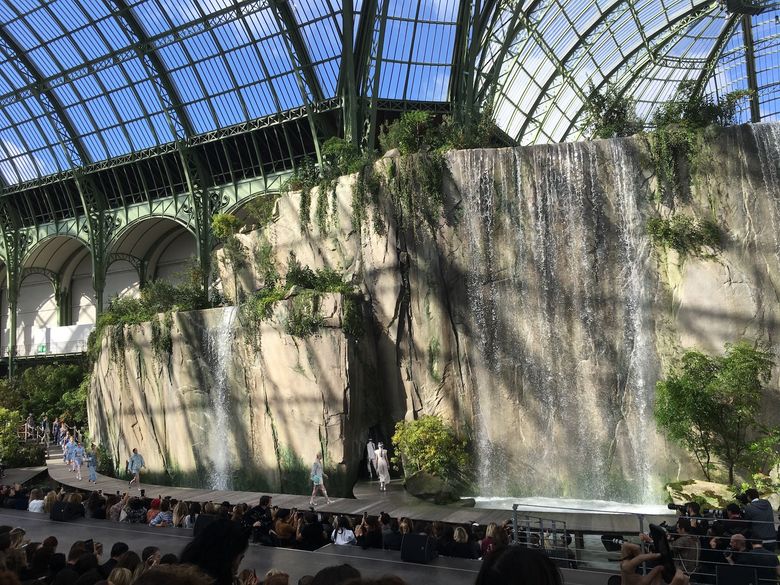 What do you like about Crystal Group?
The continuous challenge. Sometimes our lead times are very short or the challenge seems impossible. In the end, everyone goes beyond and the project emerges. It's a great source of pride. This desire of people to out-do themselves has allowed Crystal Group to develop and progress. I like to see what we've achieved.
At the start of my career, I wanted to get away from conventional workshops. Today, I've really got what I asked for: you couldn't imagine a less conventional workshop than the one I'm responsible for!