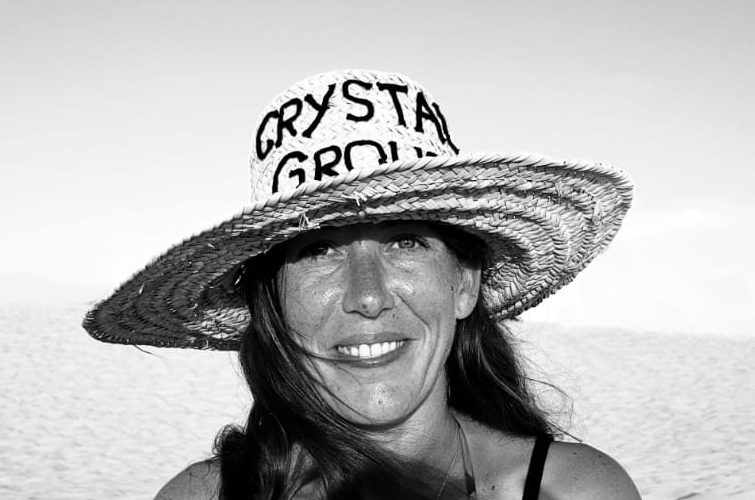 What is your role at Crystal Group?
For a little over two and a half years, I have managed the administrative activities of Crystal Group alongside Clarisse. We take care of billing, stocking supplies, orders, booking transportation if necessary, organising team travel, recruiting additional staff… There is always plenty to do! This allows us to have a fairly central role since administration is transverse across all Crystal Group departments: Ice, Water, Deco, Meca and everything to do with SFX.
My position also offers me the opportunity to create a direct link with clients since I am often the first person they speak to on the phone. I need to understand the issues of their problems in order to orientate them to the right person.
Correct management of our orders is essential for the successful progression of our activities. It's about being meticulous and organised. Indeed, we manage more than twenty orders a day on average. This figure can be multiplied according to the number of projects in progress. All of Crystal Group's departments order daily supplies: materials such as wood and stainless steel, as well as bolts, light bulbs, cables, carpets…
Do you work directly for the Ice department?
Yes, it's a part of my job that particularly interests me. With Clarisse, we receive orders from customers, prepare delivery notes and inform the workshop about the parts to prepare.
I like to visit the studio regularly to see our ice sculptures take shape!
I also appreciate it when customers phone to tell me they are delighted with the result of the service. For example, we often work with caterers. They regularly ask us for ice components for their buffets such as containers (plates, glasses, etc.), mounted parts and beautifully original presentations.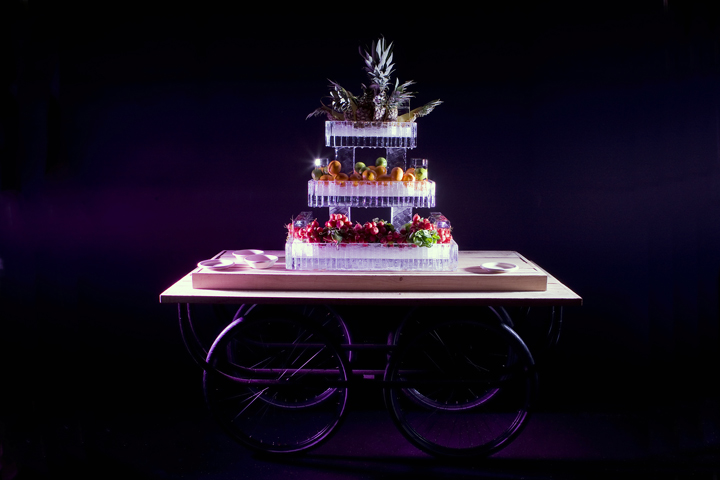 What is your background?
For ten years I worked in jewellery sales, before turning to a more administrative role, in particular at a bus station. When I had my son, I decided to look for a job with a more conventional schedule. I was lucky to find this job at Crystal Group. It was a role that I enjoyed straight away!
What do you like about Crystal Group?
I especially appreciate having the chance to learn something new every day. Clarisse willingly shows me how to do things and also trusting me, especially with regards to accounting, an area I wasn't familiar with before.
I am also learning how the Ice department works.
I like being able to broaden my skill set. It means that it never becomes boring.
Working for a company that manages such beautiful projects is also exciting. I try to regularly follow the latest news about our achievements, even if they are on the other side of the world! I'm part of this great team and that makes me very proud.
Could you tell us about two of your most memorable Crystal Group projects?
I loved creating our Pixel Swing. I had never seen that elsewhere. It is a great innovation. Whenever I show it to my family or friends, they think it's amazing!
I also remember magnificent monumental sculptures of characters who rocked my youth: Sanguku and Yoda! Our sculptor created breathtaking works of art of them.