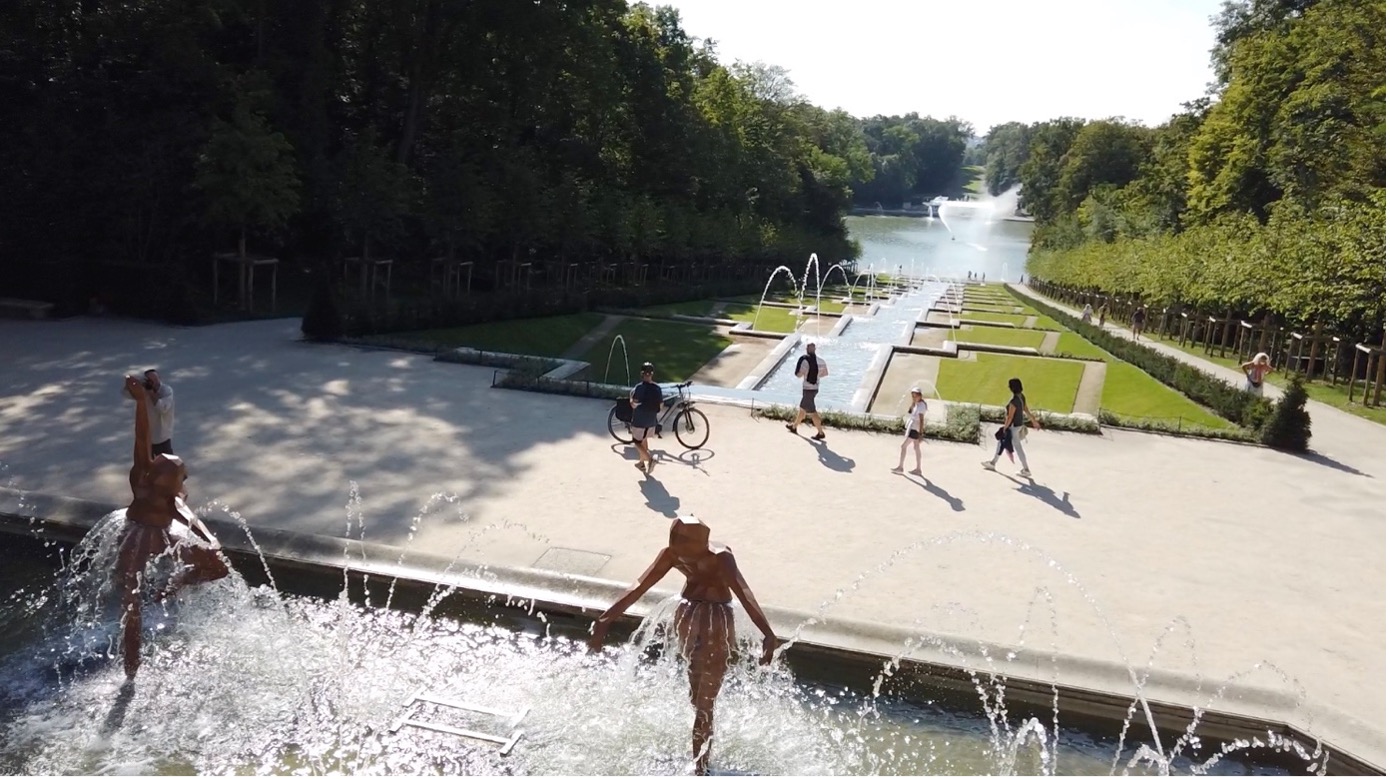 The waterfalls, ponds and canal in this historic place were restored over a period of two years. To celebrate the end of this incredible work and enhance the result of these renovations, we created a complete course of water displays to go with the historic jets and pools.
A tandem of modernity/history which works perfectly, once again.
FOLLOW THE COURSE
The list on the Allée de la Duchesse
The walk starts by coming across three rings of mist. They are installed on the lawn of the Allée de la Duchesse and invite visitors to go through them. A strange mist radiates simultaneously from these 4.5 metre-diameter circles, transforming the park into a place full of mystery. The circles are custom-manufactured in stainless steel in our workshops. Each is fitted with 50 nozzles.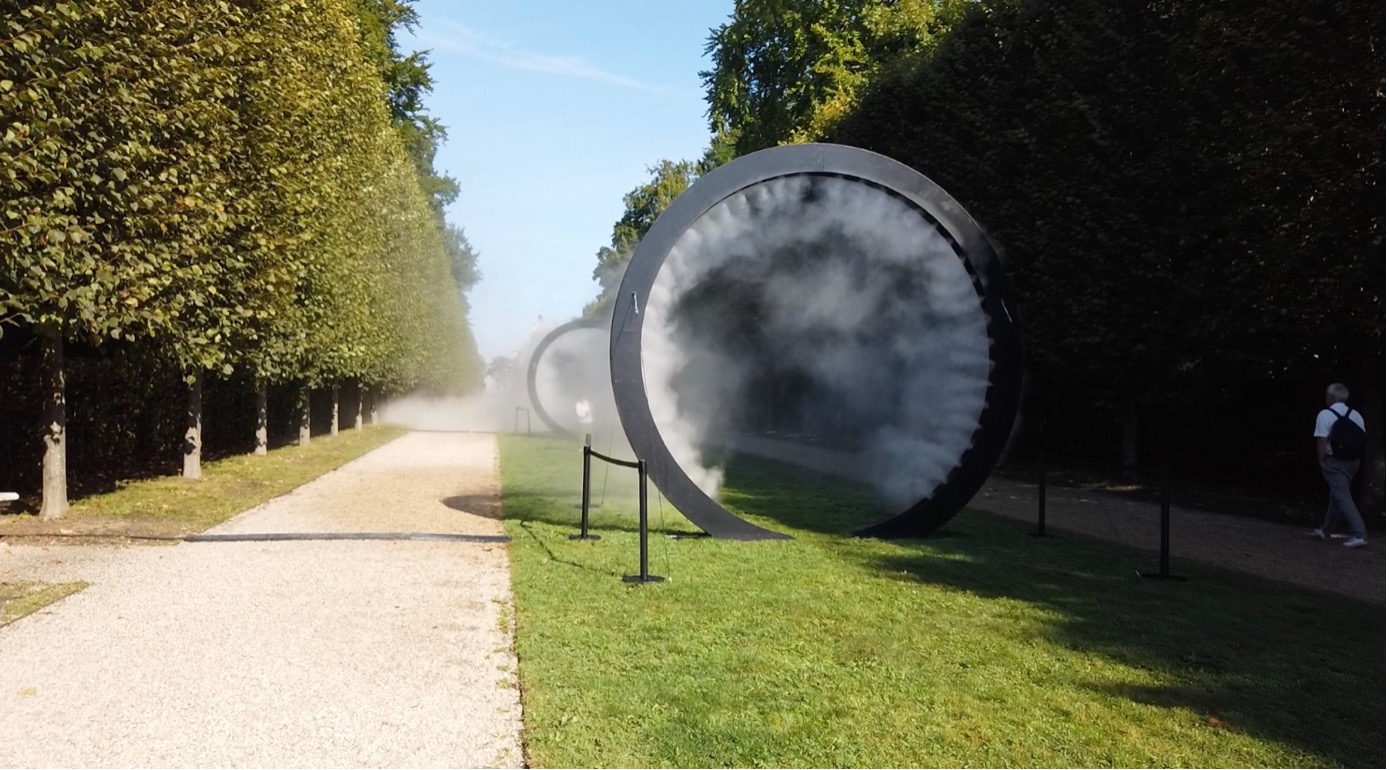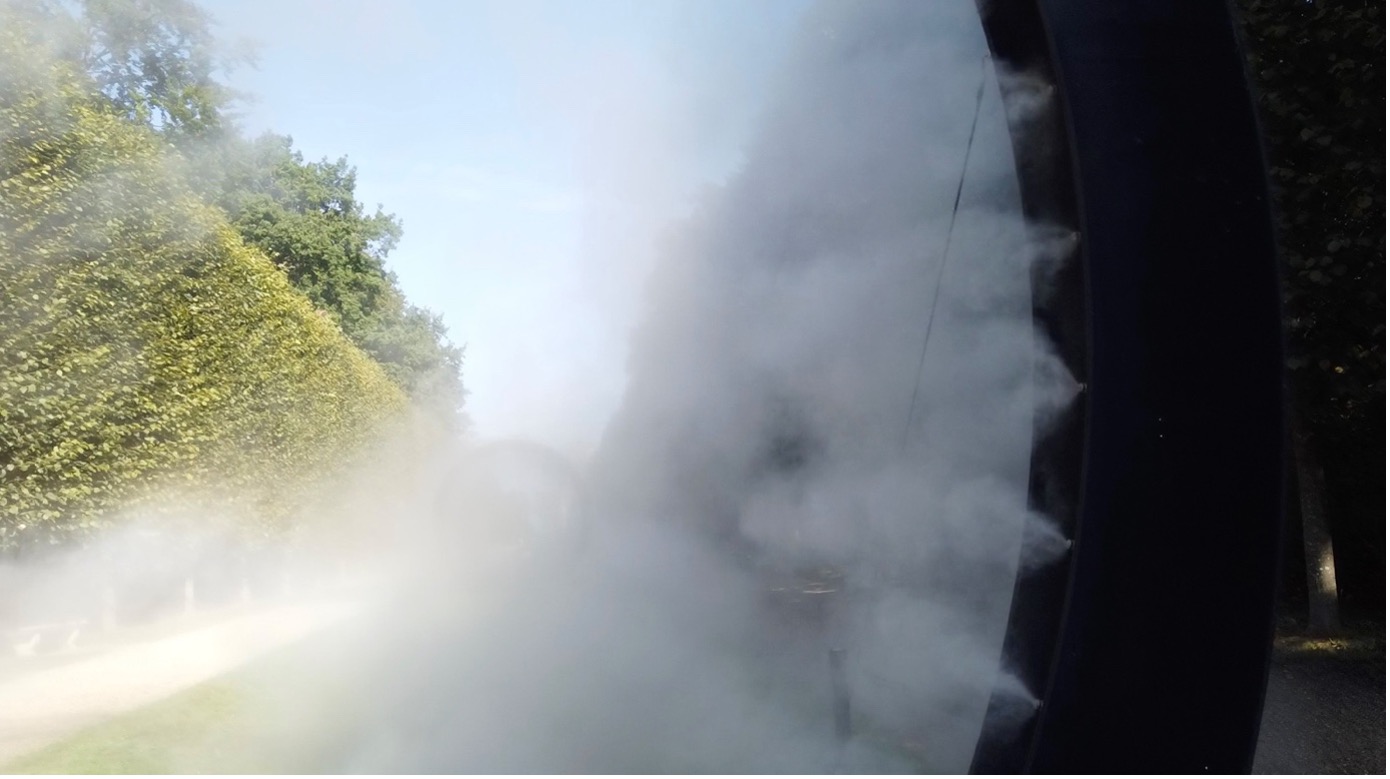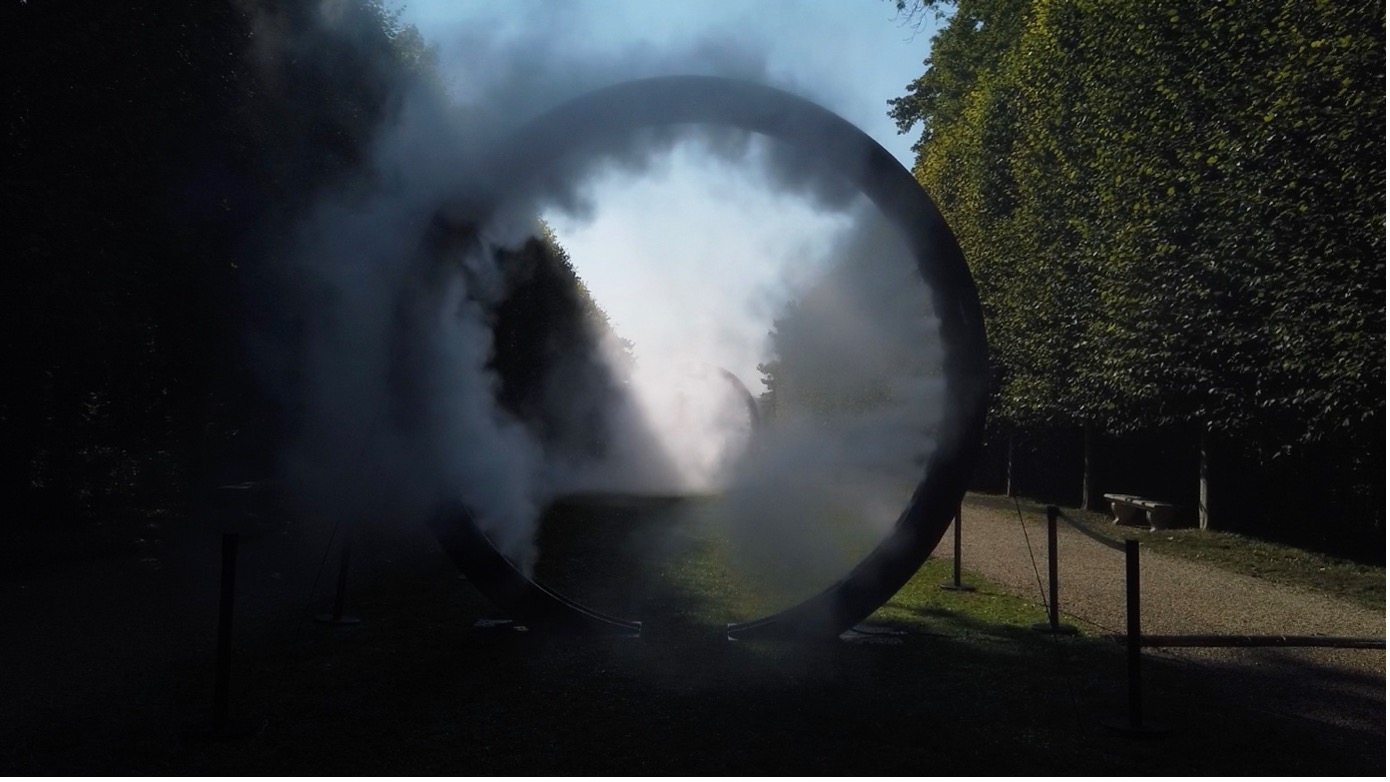 The reindeer
At the end of the path of mist, two majestic stags in black faceted mirror stand at the heart of the Duchesse pool echoing the monumental sculptures of deer that overlook the Octagon pool. These monumental animals in faceted mirror reflect the sunlight and give the historic pool modern elegance.
These 4.5m-high monumental sculptures are machined in our workshop and are a real Crystal signature.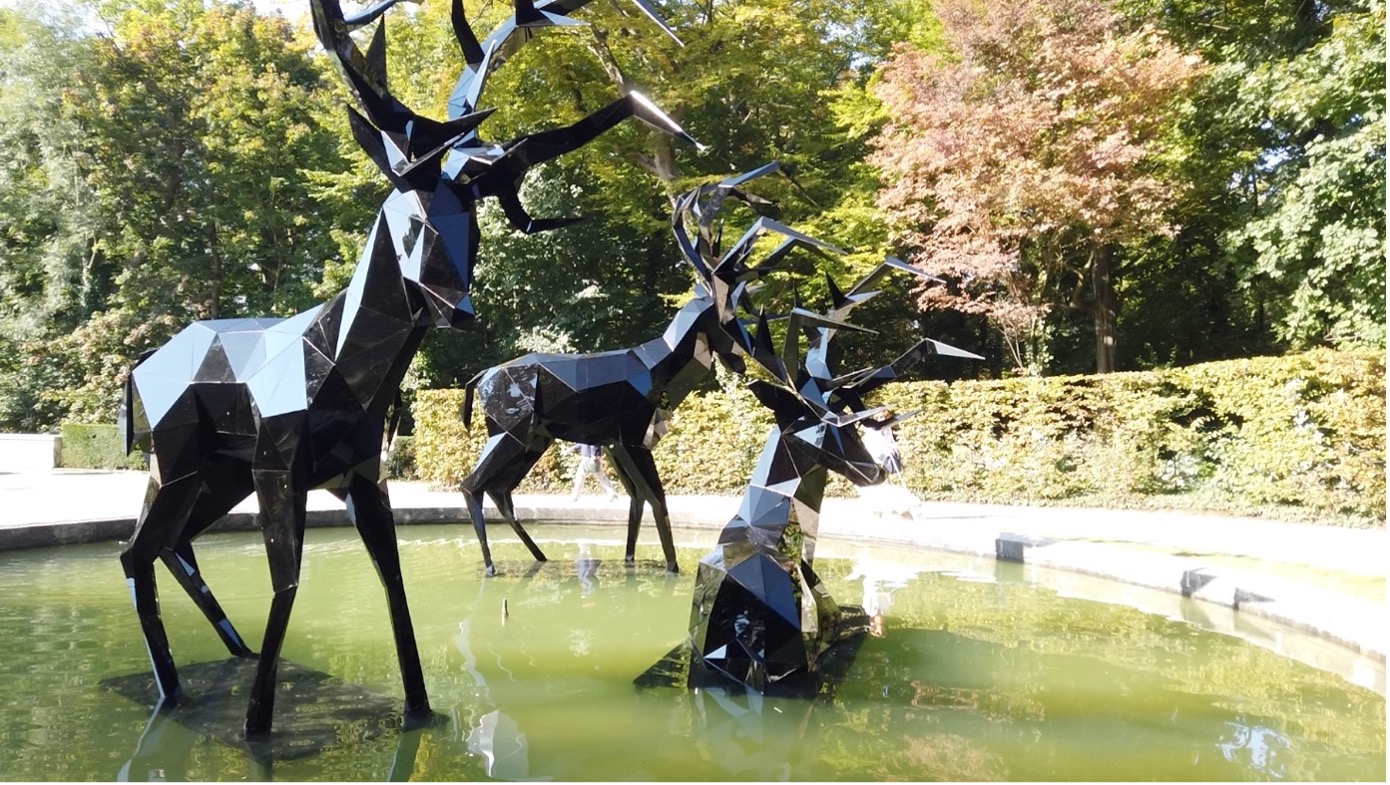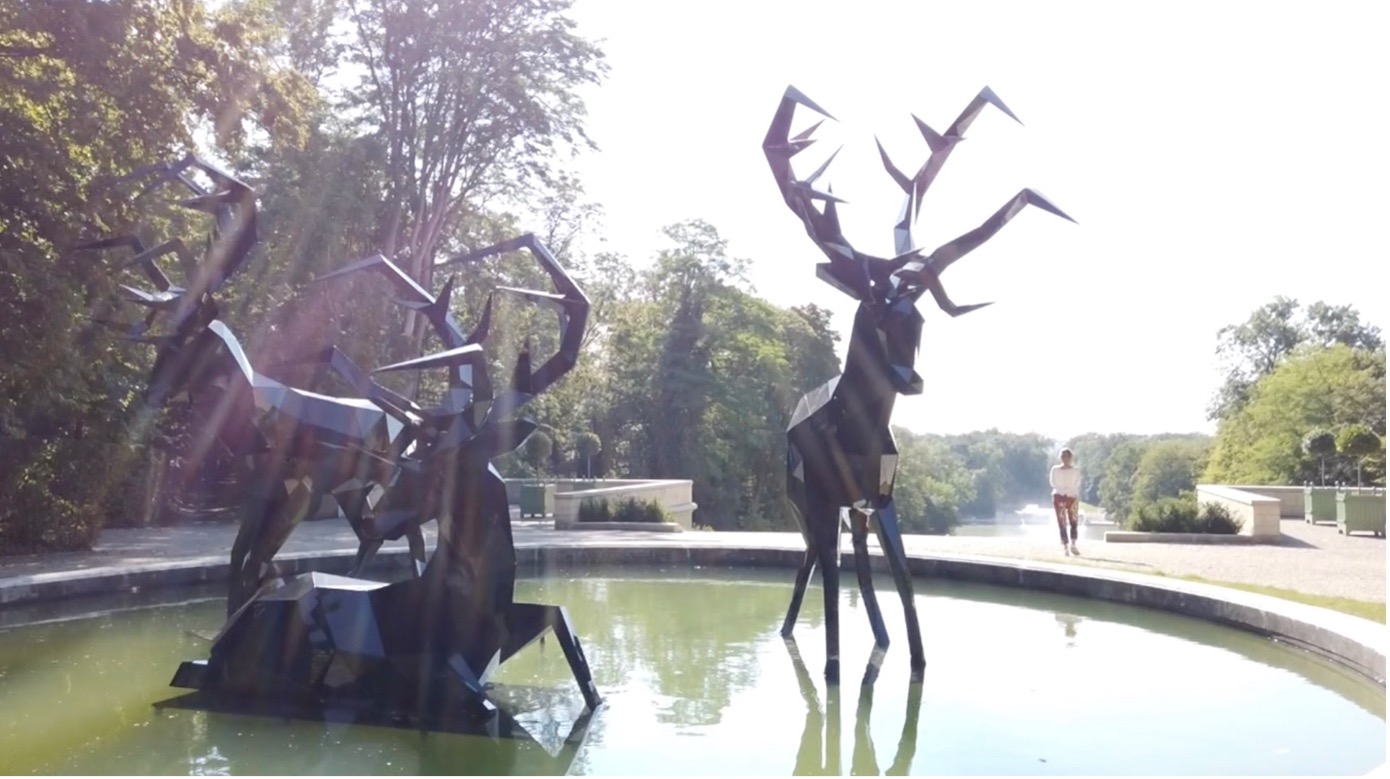 The mascaron stairs
The seven cast iron mascarons initially designed by Auguste Rodin for the fountains in the Trocadéro garden are fixed to the wall of the parks first waterfall pool. These sculpted heads each weigh a hundred kilos! We have installed our arch jets at the foot of these imposing characters.
Our two 2m-high ballerinas dressed in gold spread out their water dress at the foot of the mascarons and seem to conduct the arch jets and straight jets that bring each level to life.
Our water ballerinas are a one-of-a-kind creation for the parc de Sceaux to recall the lavish royal celebrations!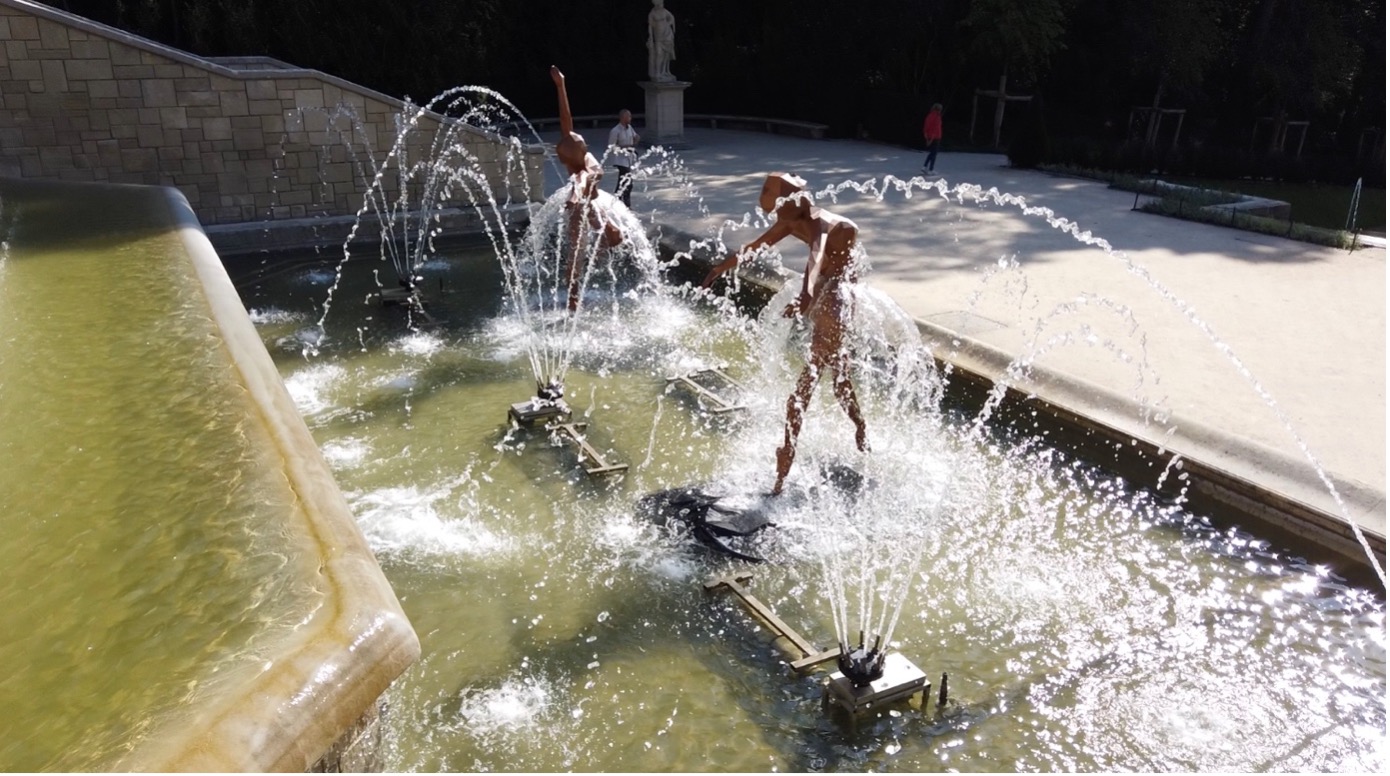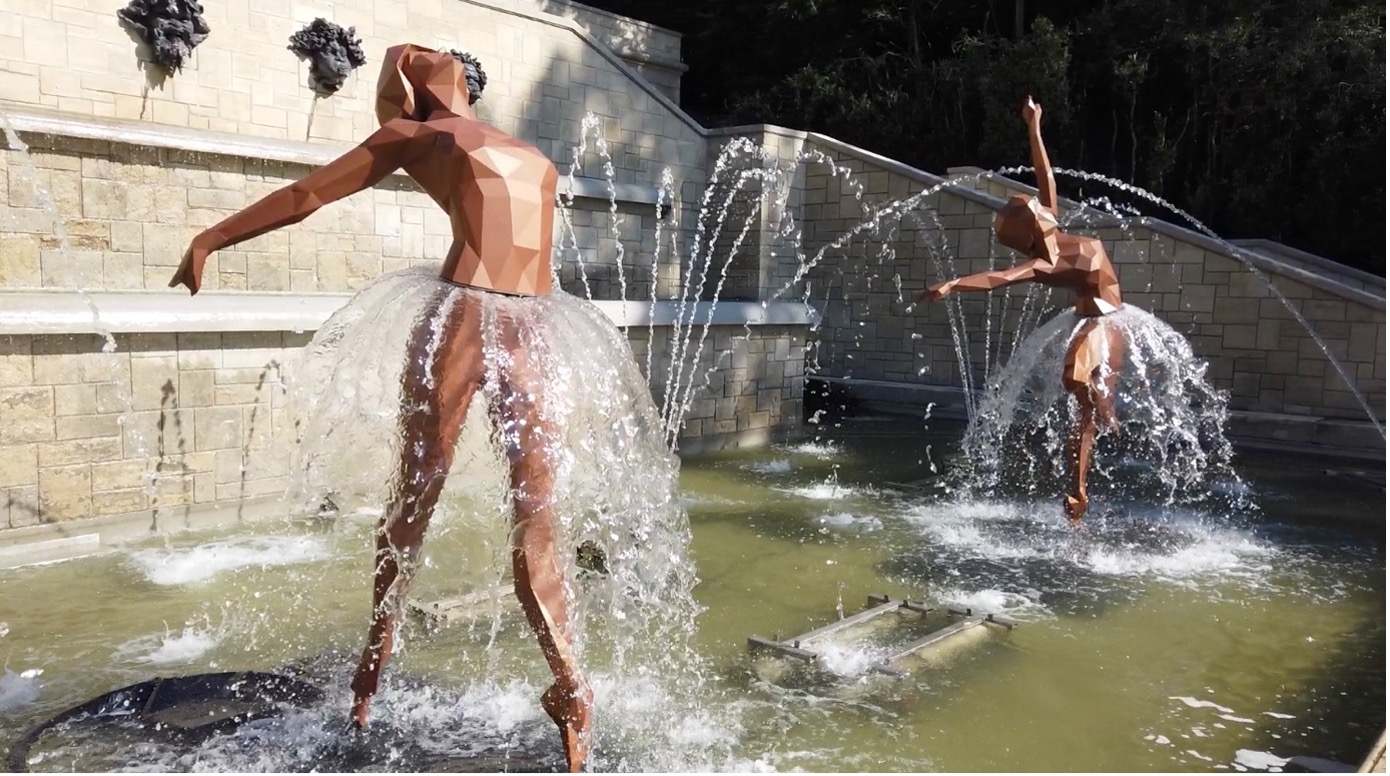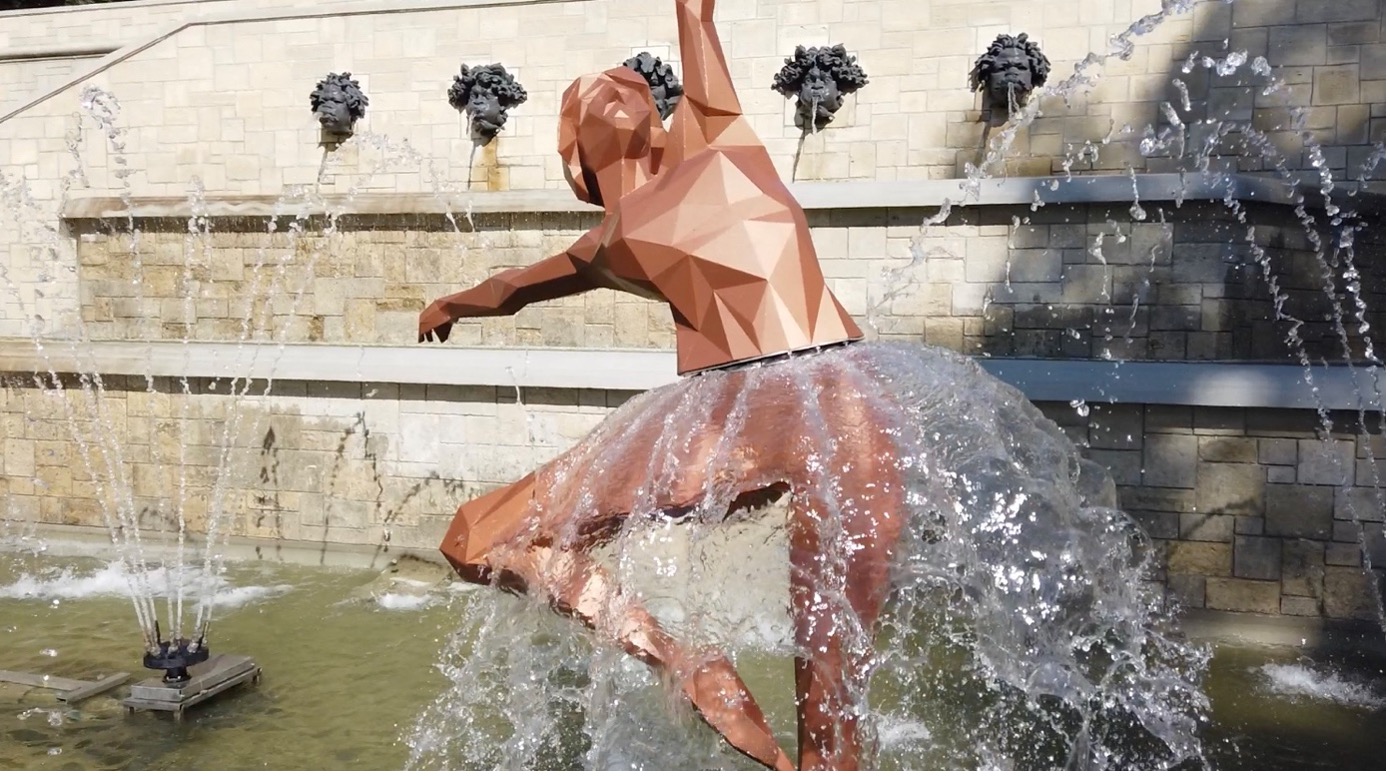 The waterfall pools
The nine levels of this waterfall, a real water gem commissioned by Colbert and made by Le Nôtre, have been restored during the 2 years of works. Today, the old and the modern come together to amaze and delight the visitor.
All along this waterfall we have installed:
– 18 10m-high straight jets
– 18 18m-high arch jets
– 9 isopar flame projectors. These flames erupt occasionally and create a surprise for those going for a walk.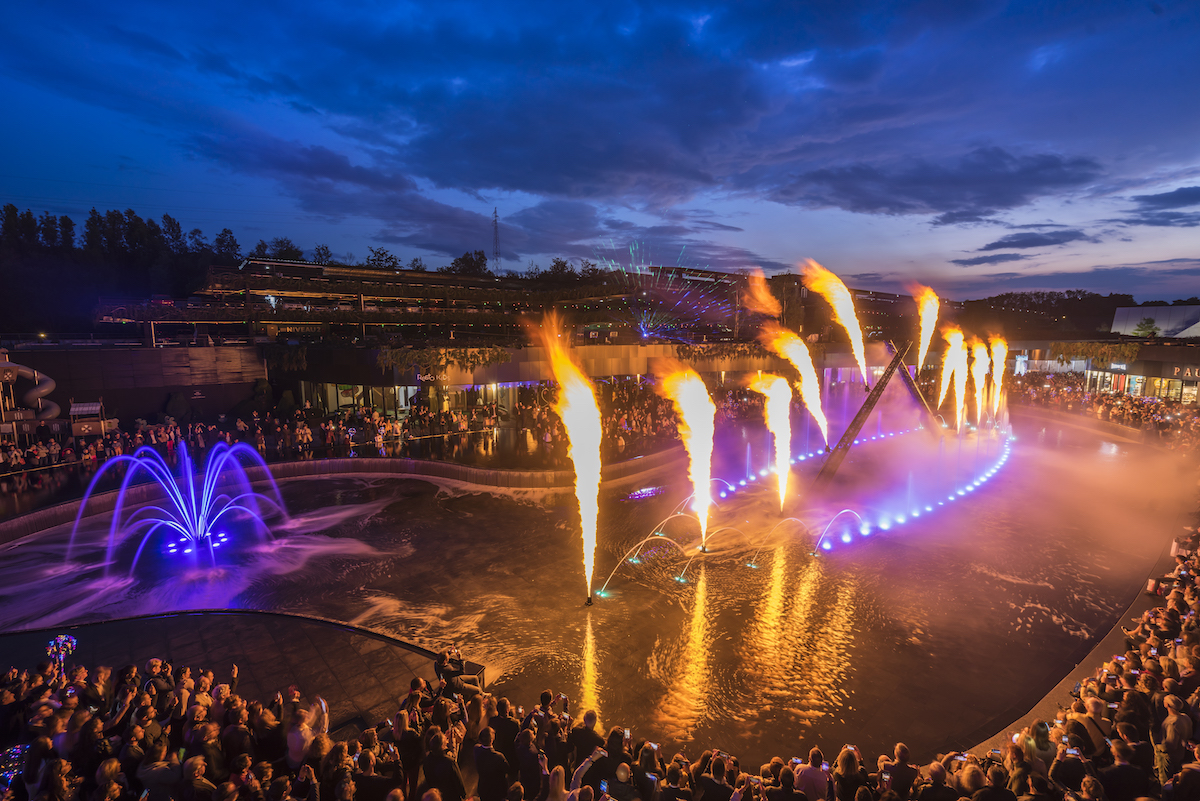 The octogon pool
The course ends on discovering the main pool where our 30 arch jets and 30 metre-high geyser jet come into play. The noise of the water and elegance of the jets' movements make you slow down and encourage you to be in the present moment.