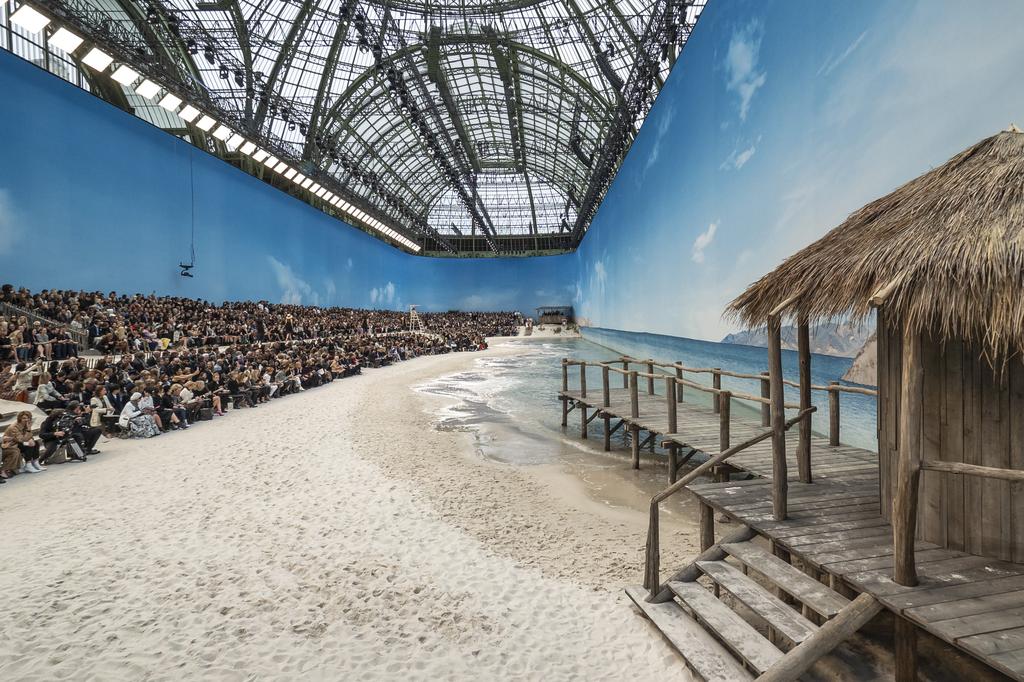 Crystal Group works with many artists (find out more) and in particular for the most prestigious Companies designing and producing fashion shows (Bureau Bétak, Villa Eugénie, La Mode en images, etc.).
Our expertise in water scenography means we can take on the biggest challenges!
First and foremost a fashion show is founded on rigueur and excellence. We are tasked with designing technical processes in mythical places with international reach (Trocadéro, Grand Palais…).
Innovation serving fashion
There are plenty of requirements and constraints, but they enable us to be creative and innovative, as was the case for the Chanel fashion show at the Grand Palais in 2018.
The idea was that gently lapping waves caress the model's feet. We imagined and made an entire surf mechanism: 14 stainless steel tubes that pushed the water when moving and created the illusion of gentle waves.
Constraints often give rise to creativity!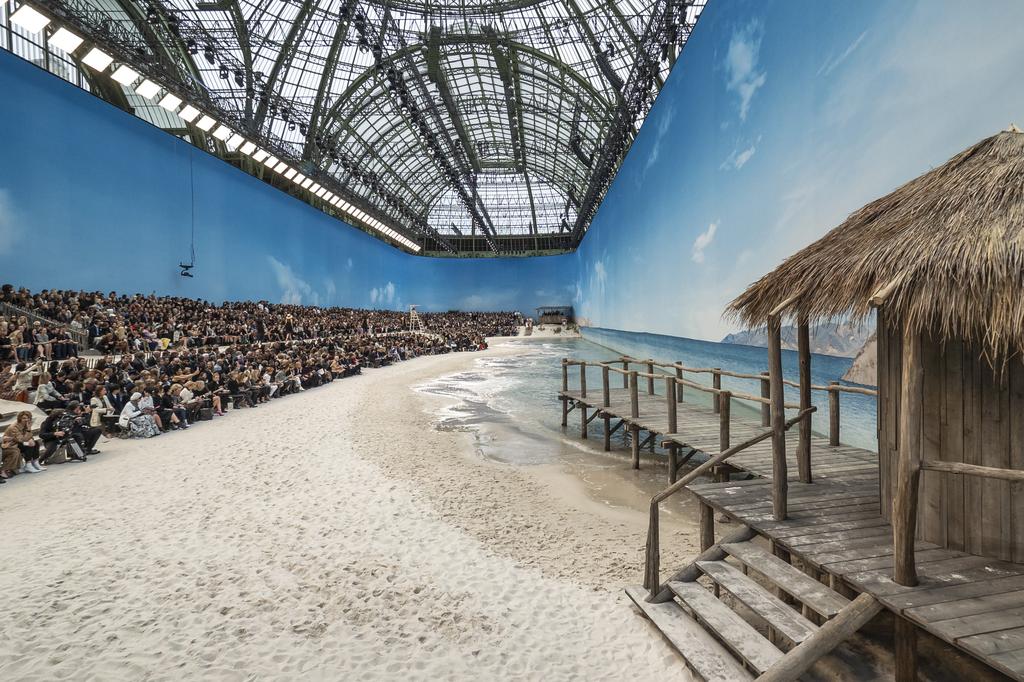 Extraordinary projects
Fashion shows are also the opportunity to work on extraordinary projects.
For the Chanel fashion show, the liner measured almost 108 linear metres and the pool covering was more than 2,000 square metres.
For the 2019 Saint-Laurent fashion show at the Trocadéro, the XXL pool measured 75 metres long and ended with a 17-metre wide waterfall. For this project we made a whole system of pumps that drew water from the Trocadéro pools to generate the mirror of water (in a closed circuit).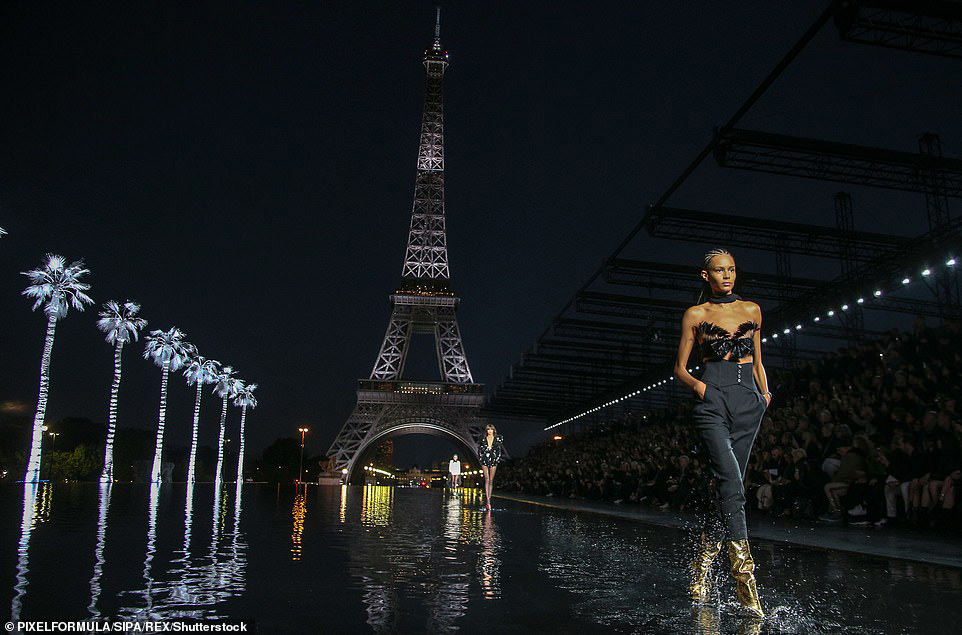 All these challenges present a multitude of opportunities for Crystal Group to go as far as it can and imagine solutions that have never been seen before.
XXL water curtains, fountains, monumental waterfalls… If there are no limits to the imagination, there are no limits to our creations.