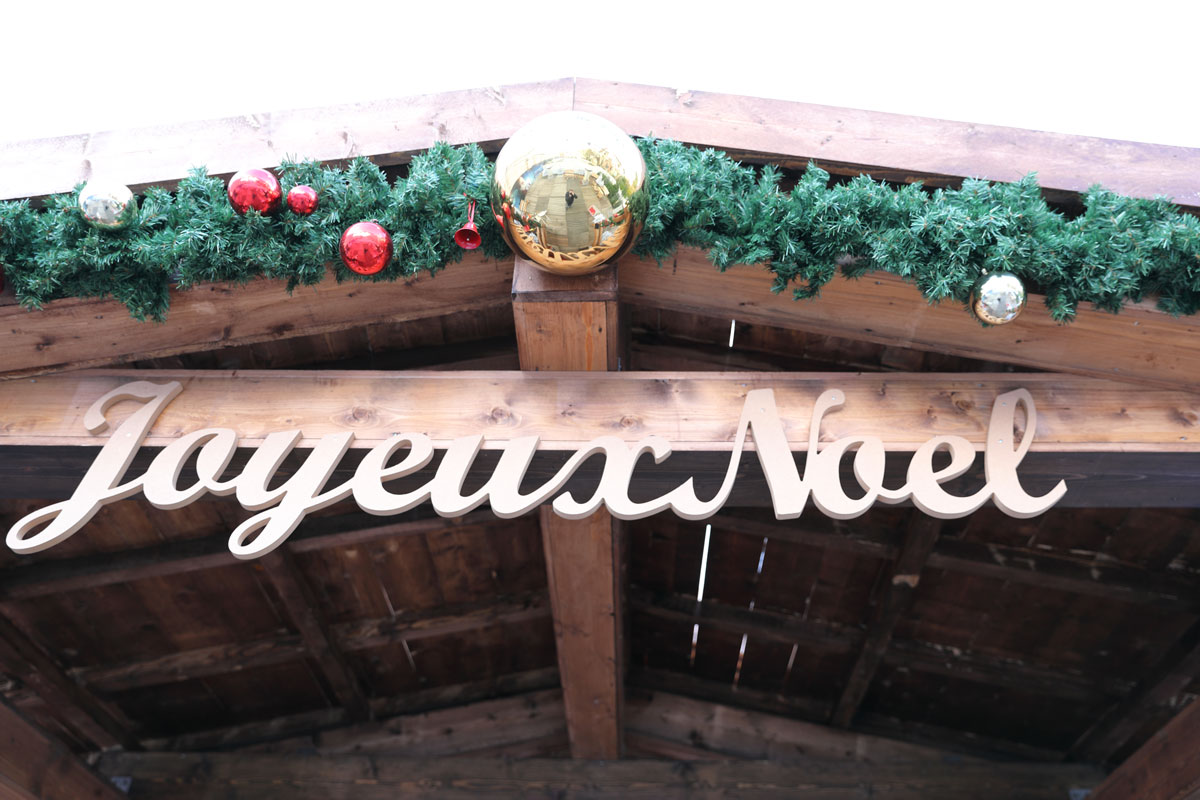 This year we gave the residents of Enghien-les-Bains the opportunity to enjoy the magical atmosphere of Christmas. From 20 December to 5 January, the Town treated its residents to a space where they could dream and enjoy themselves, and even meet Father Christmas himself.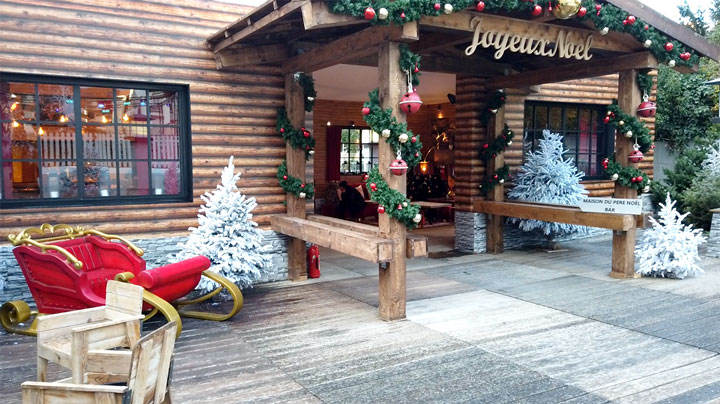 Father Christmas' house
A 112-square-metre house (3.50 metres high) was built at the centre of the project. Vintage toys, lights candles, wooden furniture, and furs were used to decorate the chimney area, bar and library it featured…
The floor covered 14m x 14m, a prolyte structure formed the walls and roof, the exterior was covered in tarpaulins printed with logs and stones stretched over frames and batten-style for the roof, and big wooden windows were installed… A house as good as the real thing!
Our teams made custom wooden furniture for the interior with a 4-metre bar to get a bite to eat, plus shelves and cabinets.
The carpentry team designed a terrace for Father Christmas' sleigh under two wooden awnings outside.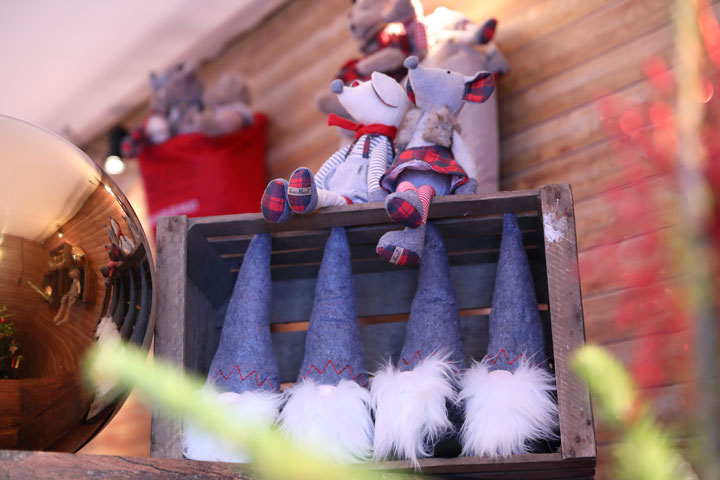 The ice rink and luge track
Visitors had a great time ice skating to music on 300-square-metre carpet of ice surrounded by lights. The toboggan track had 2 corridors at different heights so young and even younger children could have fun in complete safety.
Our teams were present for the duration of the event to welcome visitors, manage footfall, hire out ice skates and slide children along on rubber rings.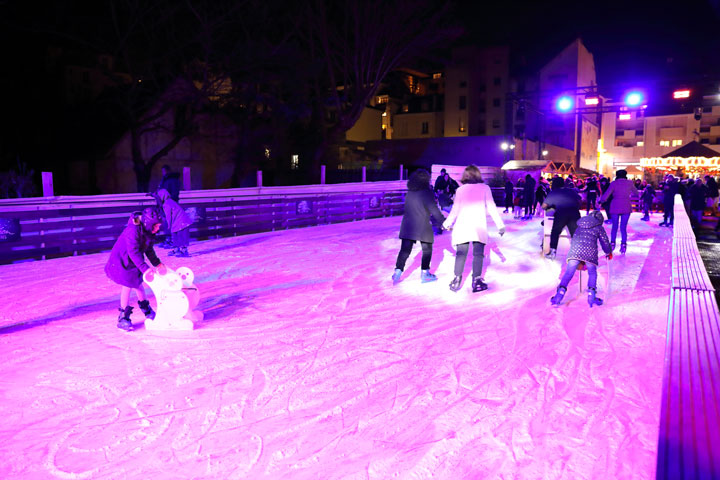 A few figures
10 days and a team of 15 peoples were necessary to put up and take down the whole of the village and decoration, signage and lighting.
During the 17 days it was open, the village was able to rely on:
– the 7 people in our permanent activities team, joined by another 4 to 5 people at busy times.
– 1 technical manager permanently on site
– 1 security team with 5 agents
– 4 people for the food area
We are proud to have produced this major project for the town of Enghien-les-Bains. It's a Christmas village that residents and visitors look forward to each year.A wonderful success we thank all our teams for, having exceeded themselves once again.