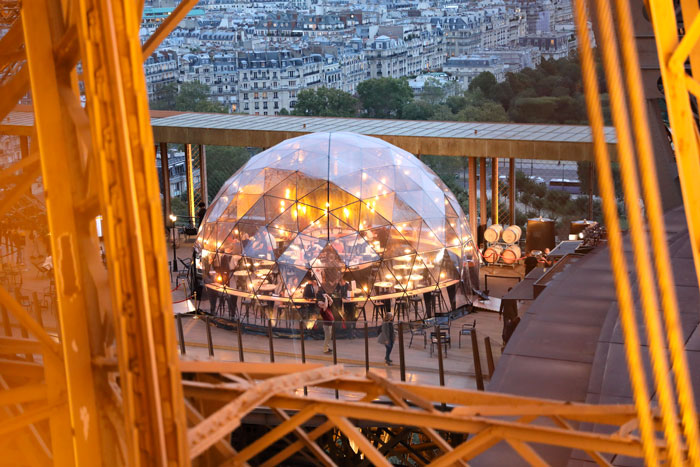 With 58 Tour Eiffel closed for renovations, La Bulle Parisienne has popped up to take its place. It's a venue with a surprising difference – a transparent dome treating patrons to breathtaking views over the rooftops of Paris. Our team spent just over a week building and decorating this pop-up restaurant planned to stay until spring 2020.
What is La Bulle Parisienne?
A design concept in a unique venue with very particular specifications.
On-trend and cosy décor features including a plant chandelier, bespoke wooden bar, and designer lighting.
An unforgettable experience on the first floor of the Tour Eiffel offering unrestricted views over Paris.
Capacity for the restaurant to host 80 covers for each service.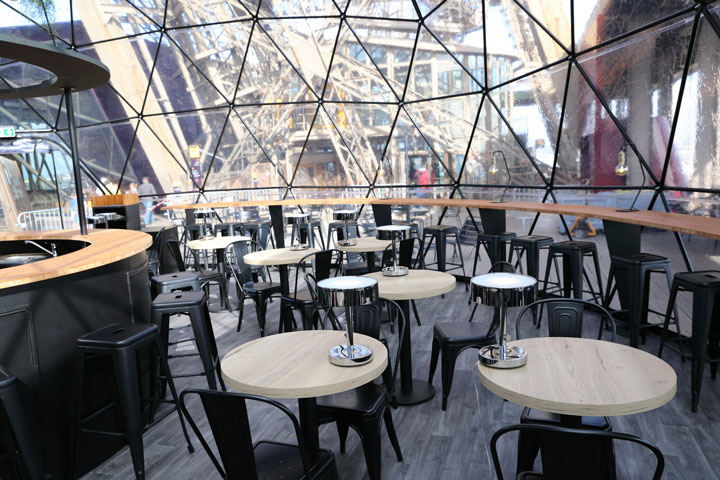 The "Bulle" in numbers
10 days to build
15 people involved in the assembly
A dome measuring 11 metres in diameter and 6 metres high.
When can you go?
As soon as you can, it's open every day! Bookings are available for lunch, dinner, and even breakfast! In between times, you can simply swing by to enjoy a glass of wine.
Booking link: Here
Dates and times: Open daily from 9.30 am to 11 pm, from 14 October 2019 to 31 March 2020.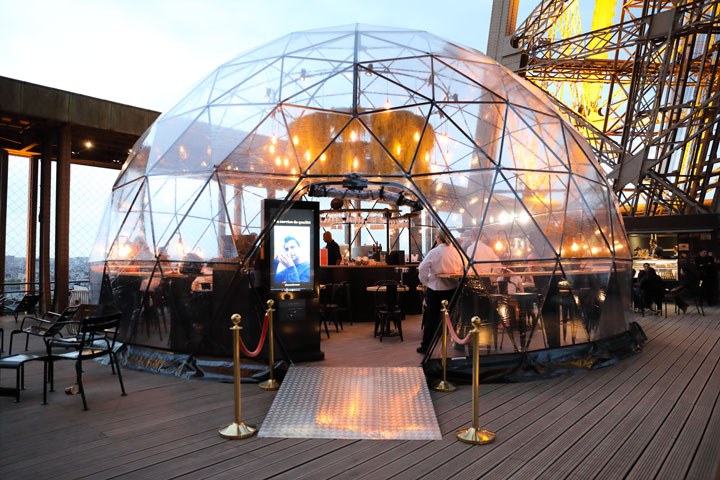 We are hugely grateful to "RESTAURANTS DE LA TOUR EIFFEL" and S.E.T.E for the opportunity to be involved in this project.