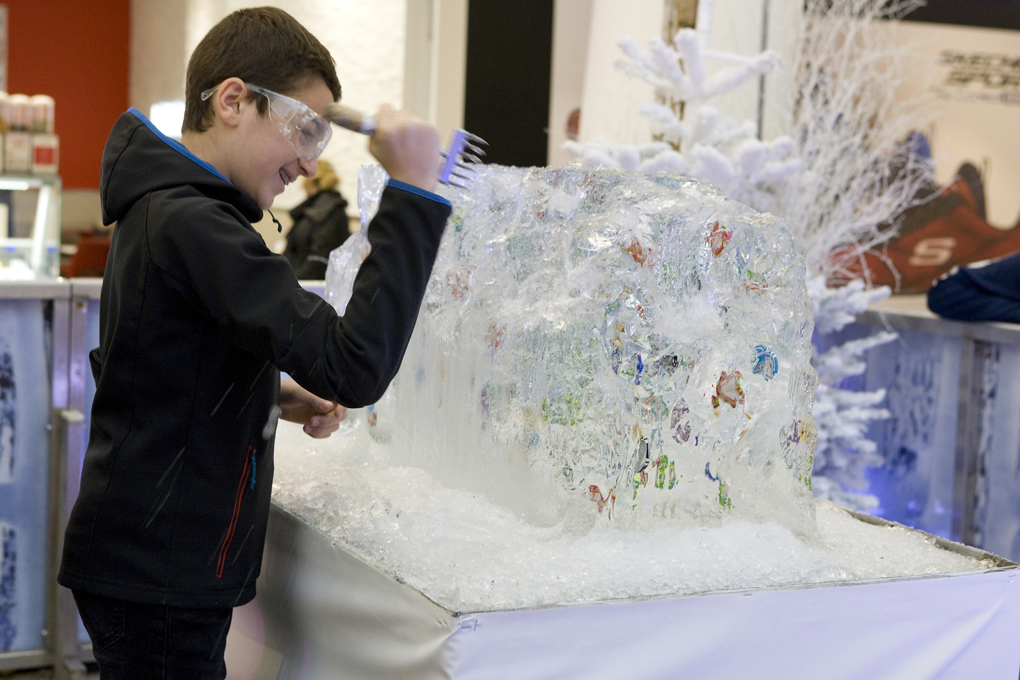 Crystal Group has different shows for spectators to enjoy: a professional sculptor sculpting ice during a live show or performance, the Gift block and workshop.
Three shows, three ways to "get to grips" with this noble and fleeting material.
Live ice sculpture
In front of an audience, our sculptors use chainsaws, grinders, saws and irons to sculpt unique creations from a block of raw ice. The subject is agreed in advance with the client: a logo, cartoon characters, animals, monuments, almost anything is possible!
The spectators watch the sculpture emerge from the ice during the performance until suddenly they recognise what it is.
And to think that, not long before, it was just a solid block of ice!
THE CONCEPT:
. Sculpture made from a block of ice weighing 300 kg up to 1,500 kg,
. The show lasts 90 mins to 4 hrs to create a 1m- to 2.50m-high sculpture,
. 1 to 2 sculptors provided depending on the sculpture's complexity and dimension.
The gift block
What if your guests or visitors used little ice picks to try to free gifts frozen in the ice? You can be sure they'll remember this unique activity!
This frozen treasure hunt is always a hit as an activity in a shopping centre or during a party or reception.
THE CONCEPT
Poker chips (or other objects) are frozen in a block of ice (1m X 1m X 0.30m or 2 blocks of 1m x 0.50m x 0.30m). The participants try to free them using ice picks. The chips are then exchanged for the actual gift.
A sculptor is provided to help the participants and supervise the activity.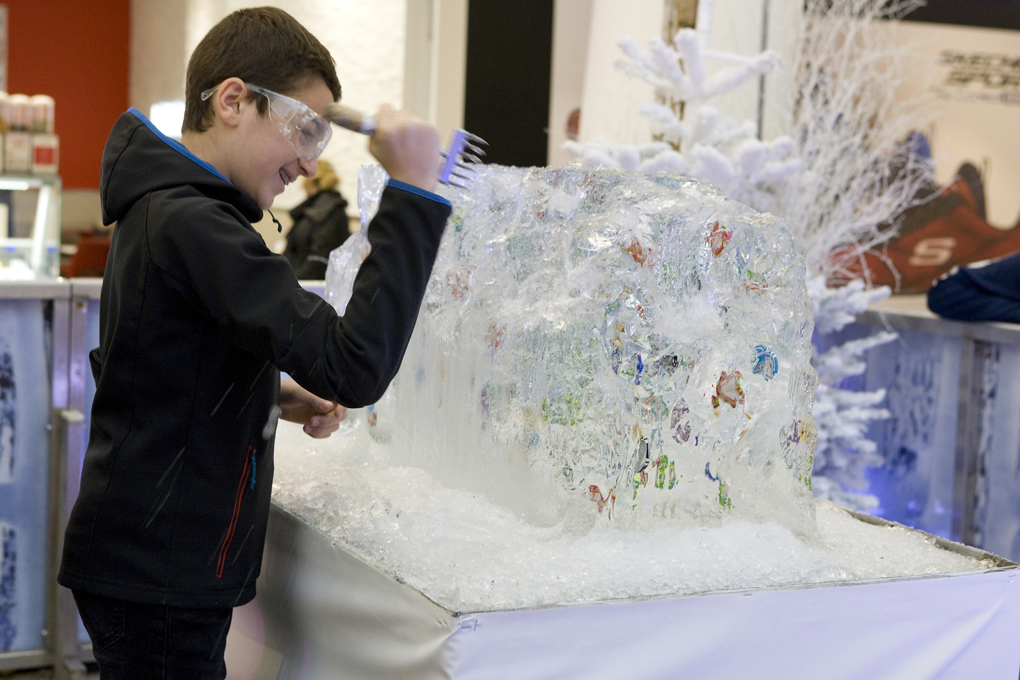 An unforgettable experience!
Ice sculpture workshops
Have you already tried ice sculpture? The experience cannot be anything but enthralling, amazing and captivating, especially if it is led by our professional sculptors.
We organise ice sculpture workshops where your event is taking place so that your guests can enjoy an unusual experience.
THE CONCEPT
Workshop capacity: 10 people every 30 mins (activity lasting 20 mins / 10 mins rotation for cleaning and welcoming new participants) from 11am to 7pm with a mandatory break from 12.30pm to 1.30pm.
Provision of:
Blocks of ice
Gloves, glasses, saw, chisels and ice picks
1 sculptor + 1 assistant to help and supervise the participants
1 wooden floor with a tray fitted with a waterproof liner to collect melted water
Transport by refrigerated lorry
Want to find out more about all of these experiences?! Contact Crystal Group so we can look at your project together, and above all your icy ideas!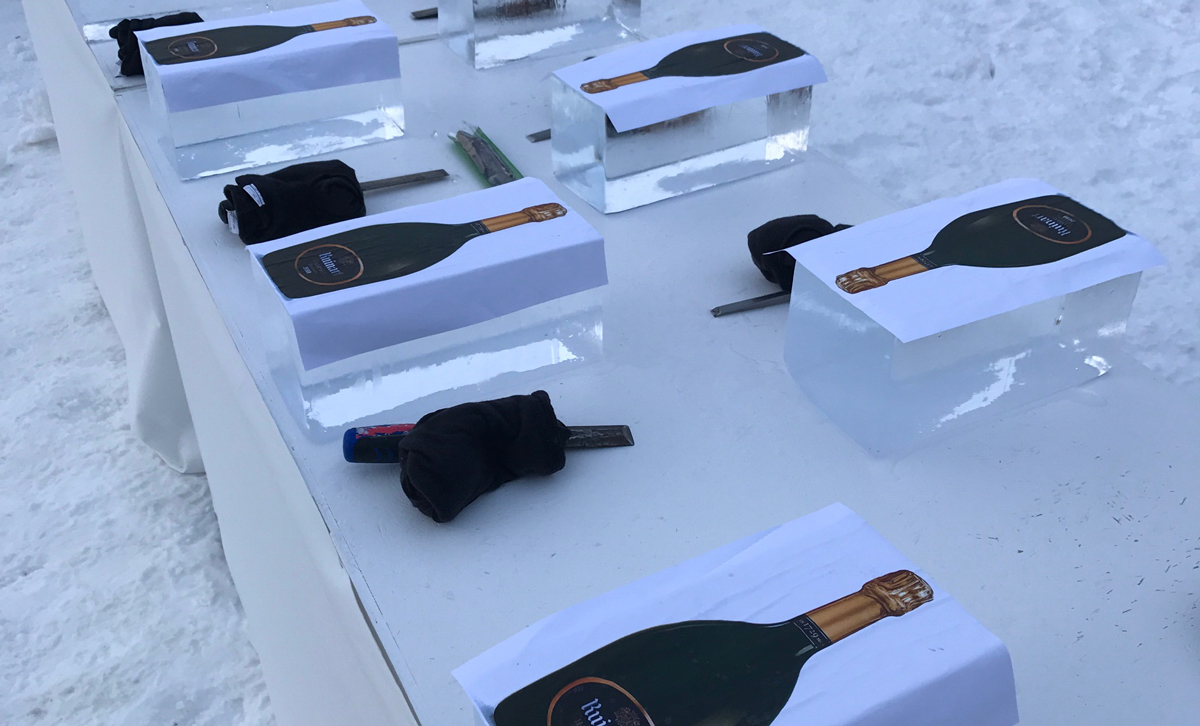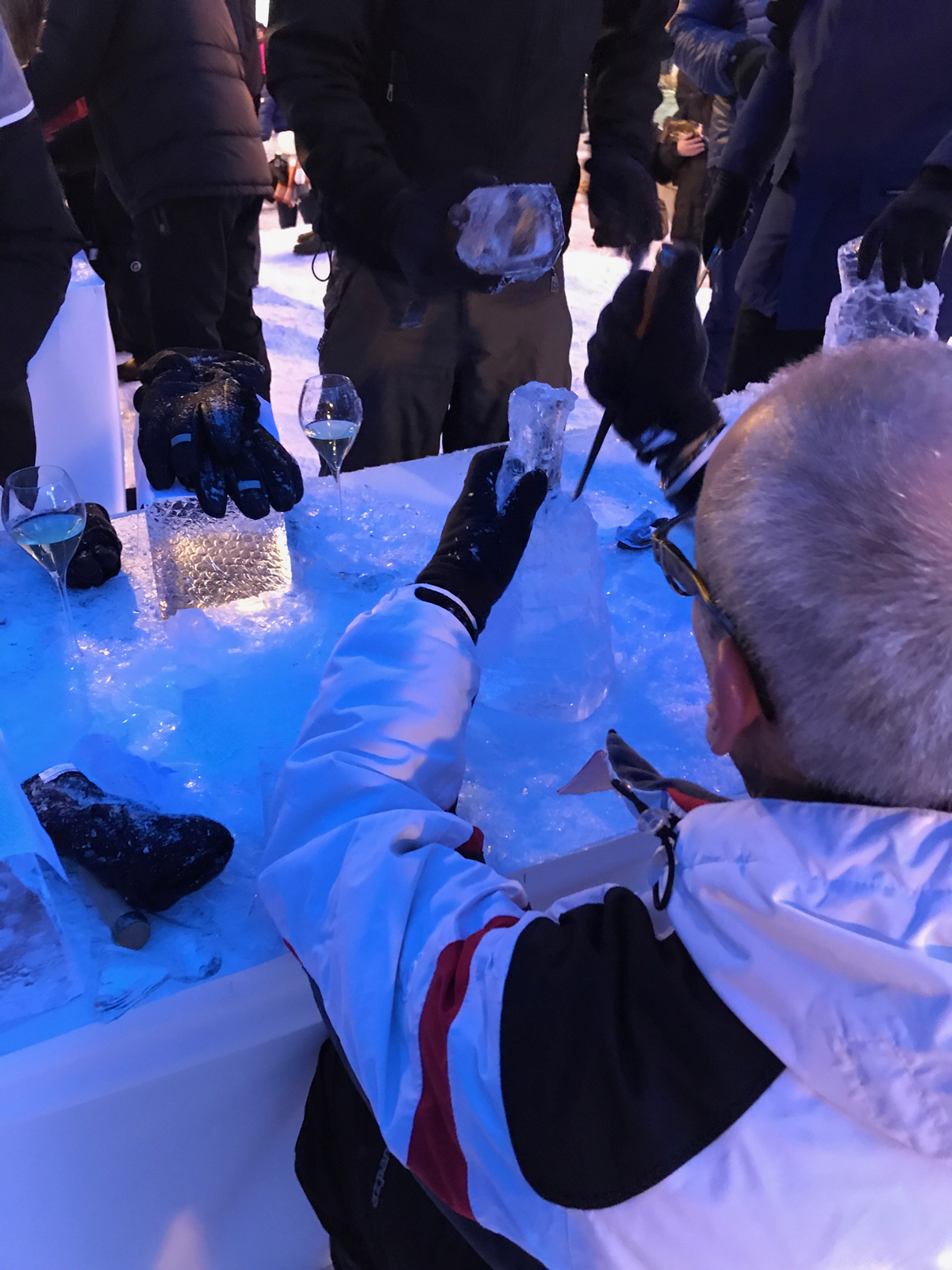 Try the Sculpture workshop to sculpt a bottle in ice!