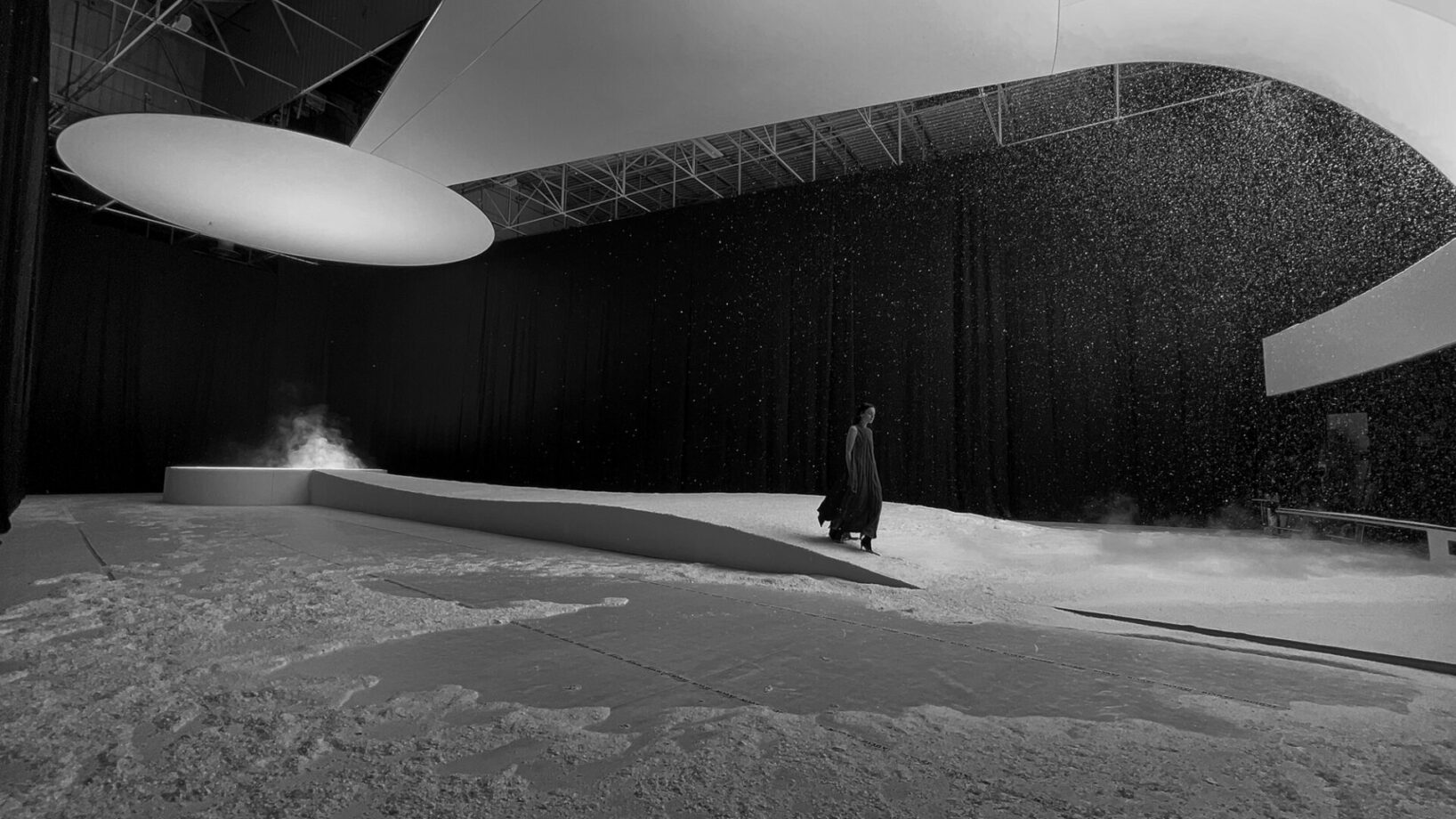 Behind the most moving show of the FW 2022 fashion week lay an extremely demanding brief, such as only the luxury industry could come up with: to artificially recreate not only the landscape associated with winter but also all the emotions we associate with it. The idea was to create a metaphorical winter, going beyond the mere climatological season to evoke global human issues.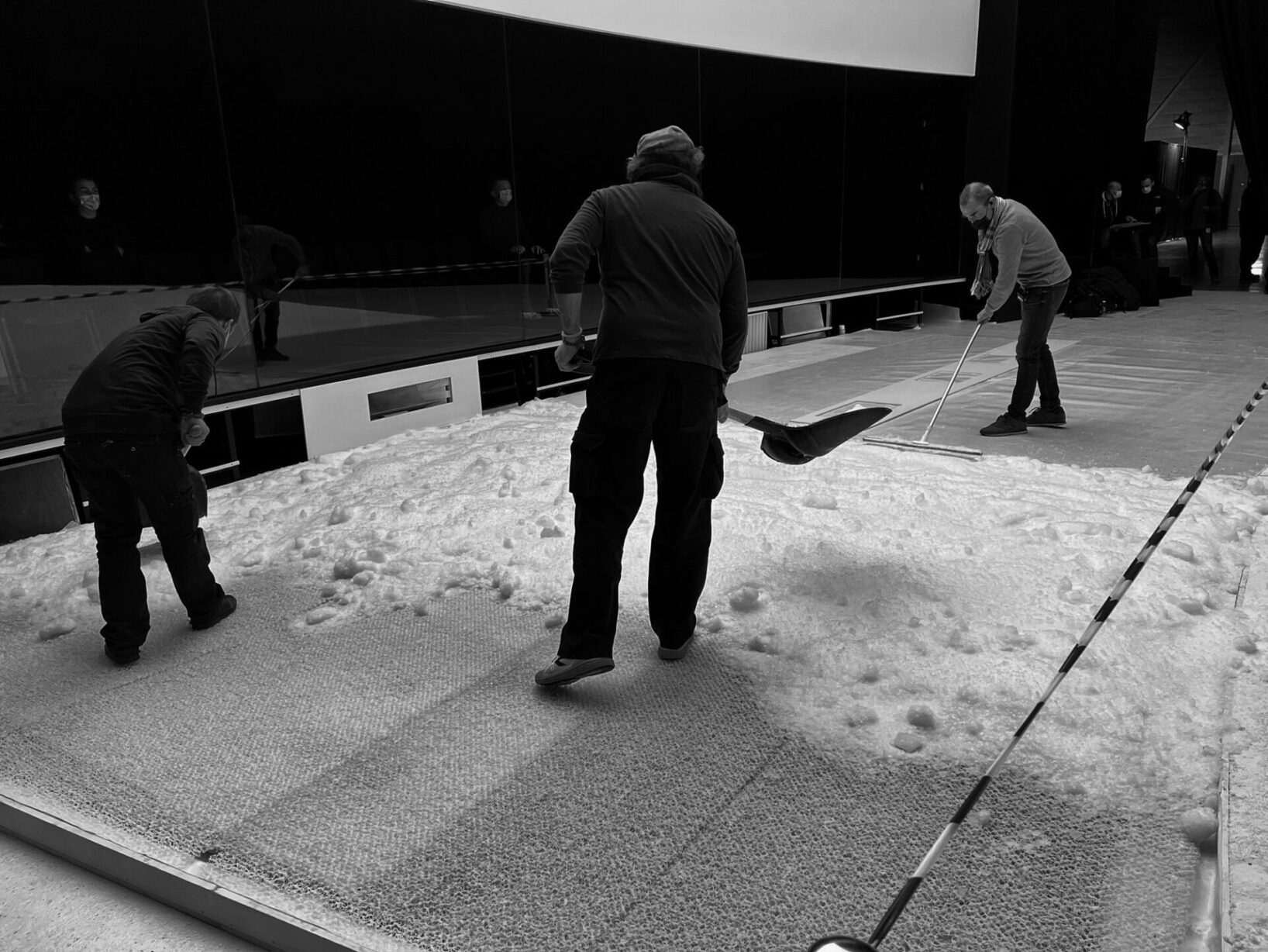 To meet this challenge, CRYSTAL did no less than play God. Combining poetry and innovation, CRYSTAL's artist-engineers created different snowstorm weather simulations inside a 3,000 square metre dome, imitating changing wind patterns.
Under a threatening sky, courageous models switched from being bathed in light to being completely shrouded by a thick cloud, facing gusts of wind while walking slowly on a runway covered with 350 tons of real powder snow. However, beyond the technical prowess of reproducing an ultra realistic and harsh winter, the magic of CRYSTAL also intervened elsewhere.
This mise en scène of a cold and desolate winter acted as a stunning metaphor for a hostile and uncertain world. What remained etched in the guests' memories was the transcendent beauty of Balenciaga's creations, floating in the wind, wrapping the models' bodies as they faced the raging elements.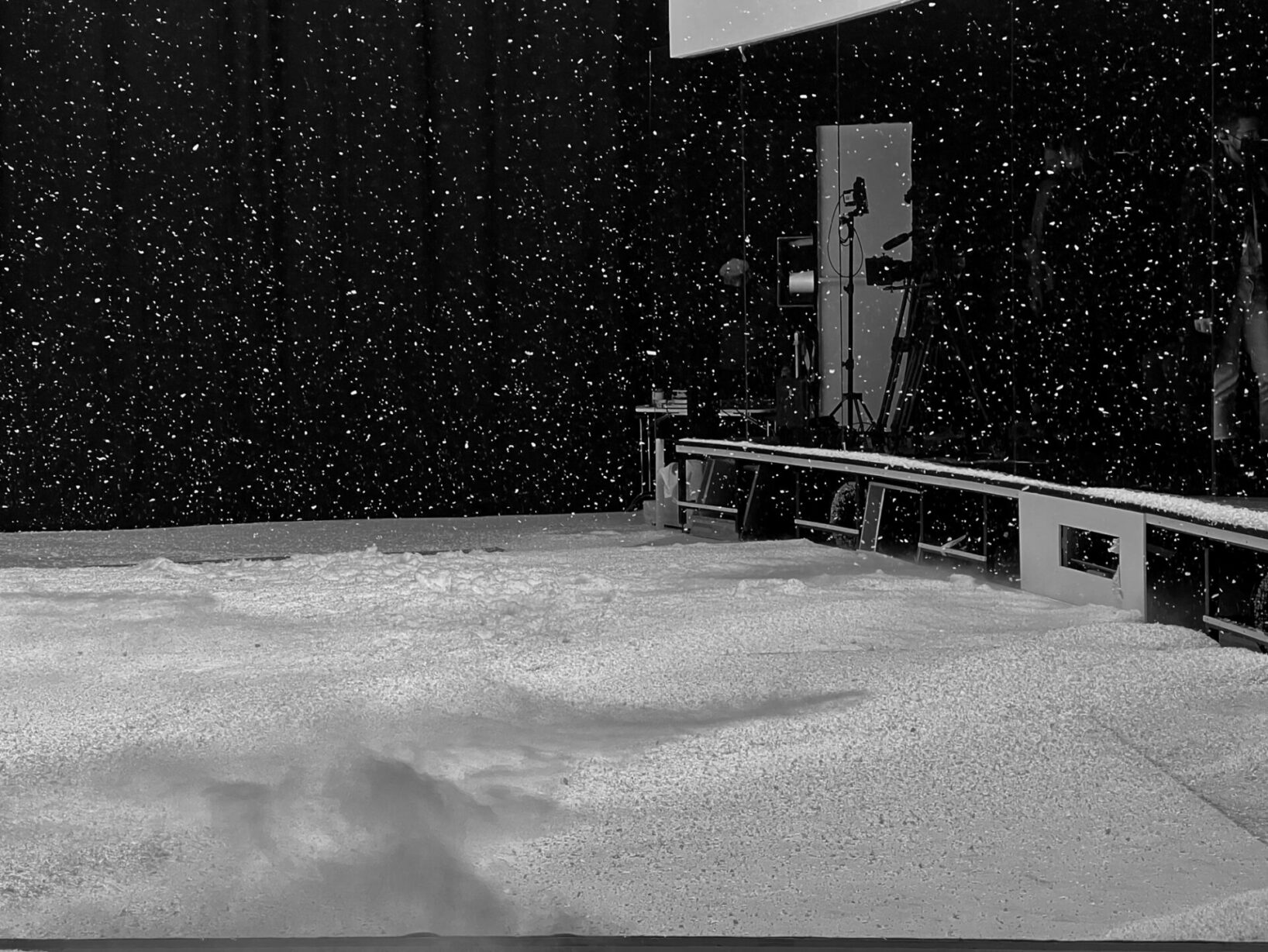 These effects were obtained thanks to the ultra-precise arrangement of 175 fans installed all around the rotunda catwalk to create horizontal wind effects, combined with 24 turbines blowing millions of paper flakes in bursts. The pressure was on for this memorable production, as the tests validated by La Mode en Image and Sub during the rehearsals had to be replicated identically on D-day by the CRYSTAL teams. [1]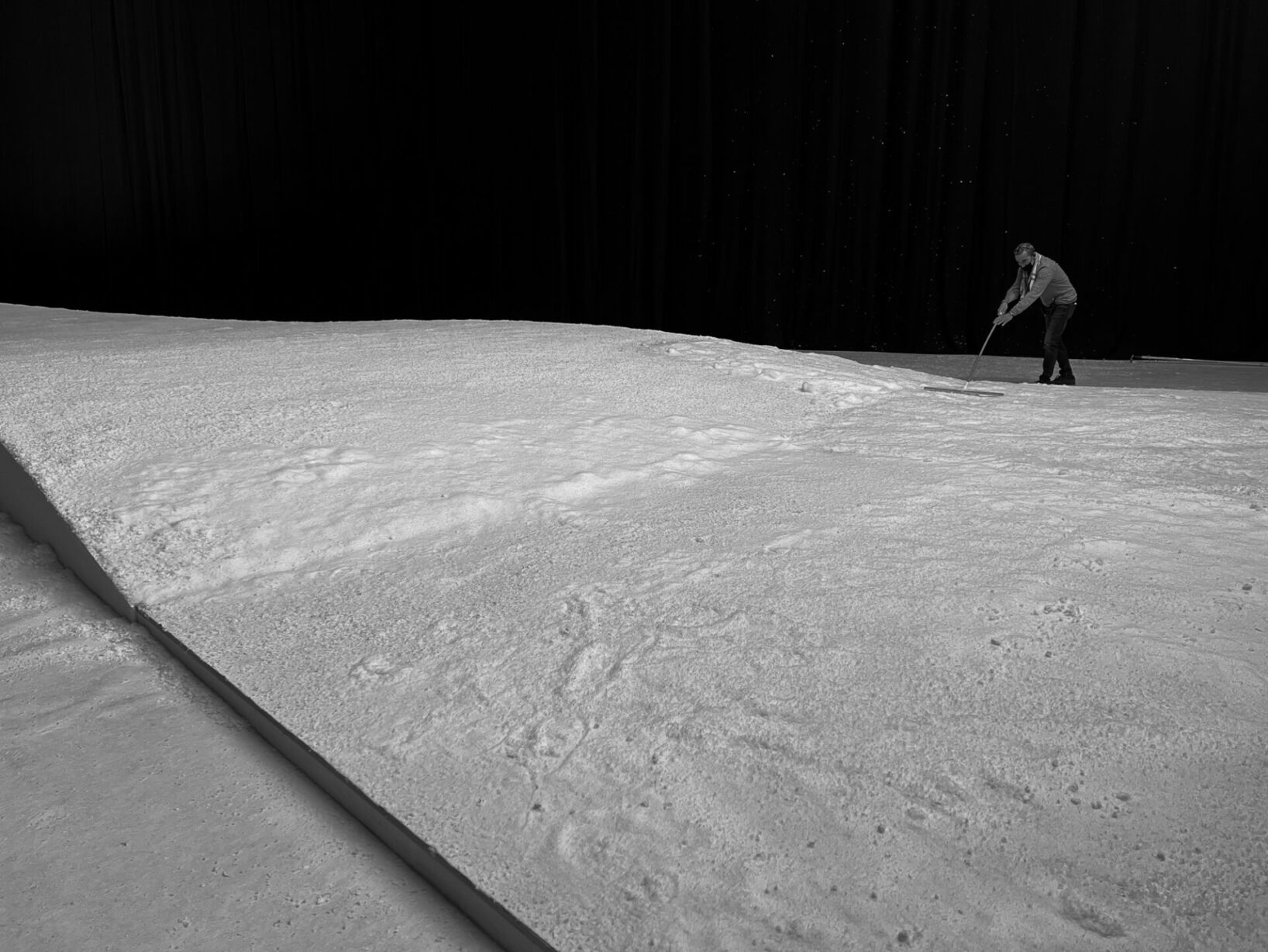 A crucial factor: fashion's growing responsibility for environmental issues made it inconceivable to artificially cool down the space where the collection was presented. CRYSTAL demonstrated their ability to adapt by using the accumulated ambient heat to keep a fake cloud of smoke aloft representing a huge and threatening cumulonimbus.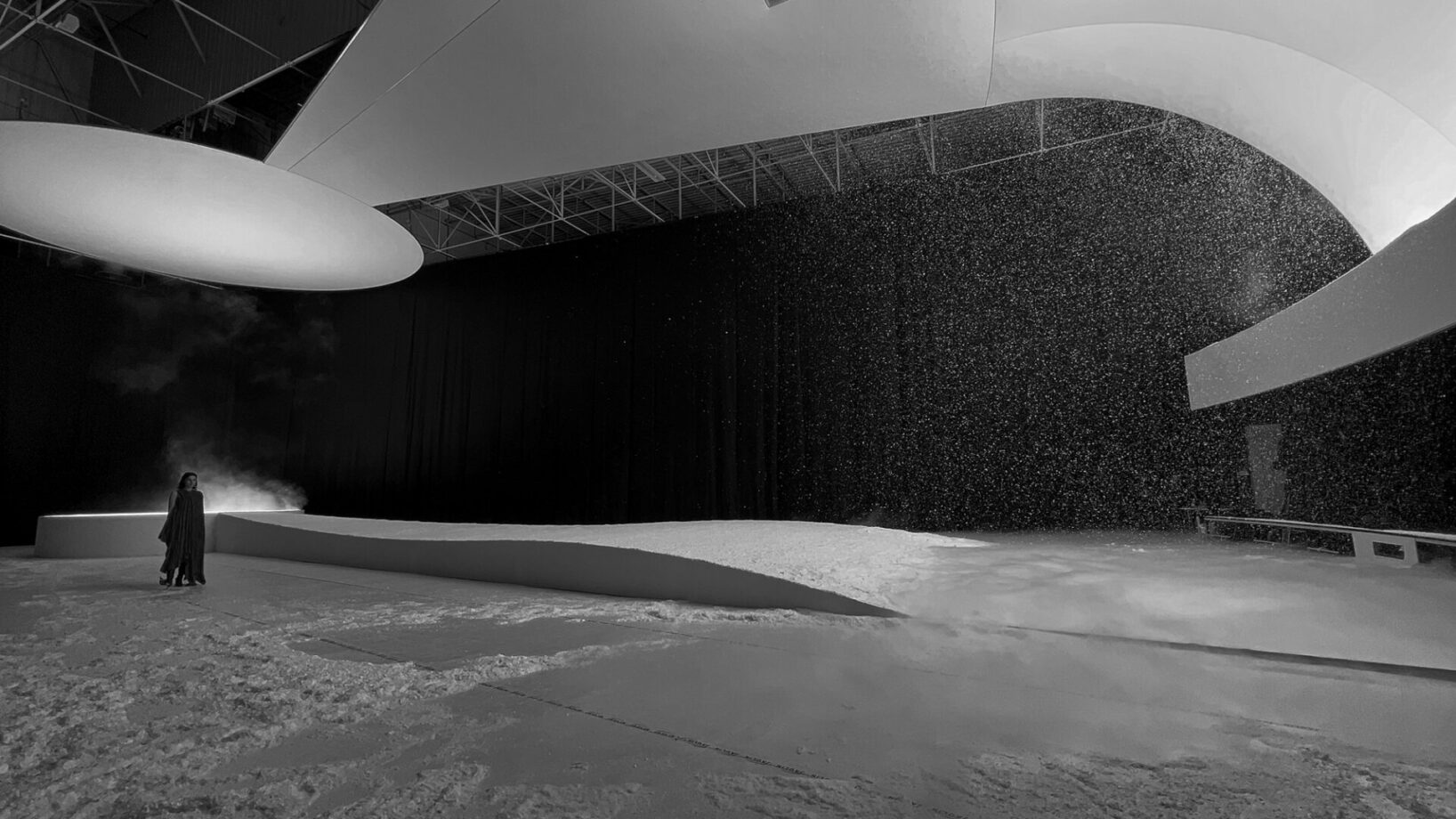 Far more than a simple fashion show, the Balenciaga event was welcomed as a moment of pure emotion, showing how we can be made aware of certain important issues through the grace of art and creation.