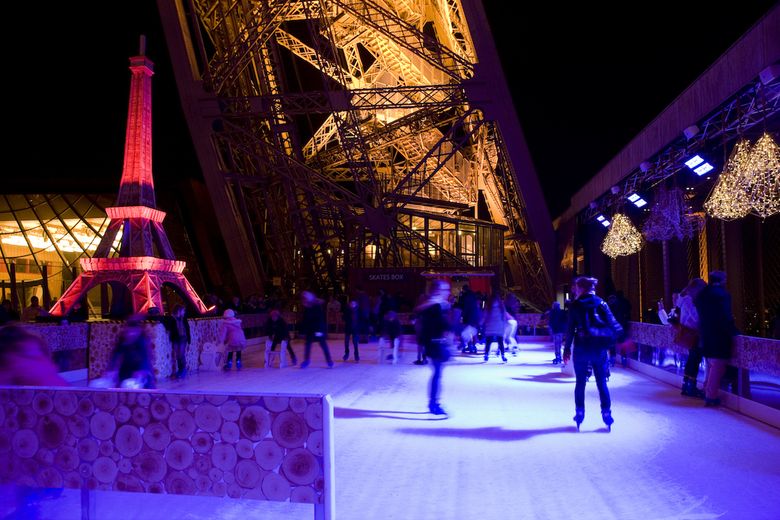 Matter to… make dreams
Enjoy a short, absolutely non-exhaustive, tour of the decoration and event ideas that we offer our customers to make these moments unforgettable.
In this first article, let's first discover our Christmas activities.
CHRISTMAS EVENTS
To dream is also to immerse oneself in a poetic and magical world. Events and activities enable the mastery of an evening, a moment or place. At the top of the Eiffel Tower, in Enghien les Bains, in the heart of Disneyland Paris park or on the roofs of Printemps, in your municipality or your company, we use our expertise to bring Christmas to you.
Ice rinks
For more than fifteen years, Crystal Group has been involved in creating and installing ice rinks. From 50 m2 to more than 400 m2 (or even bigger!), these spaces made from synthetic or real ice always have the capacity to astonish and surprise young and old alike. For one evening (synthetic rink) or for several months, we equip the venue of your choice, harnessing our technical expertise and decoration skills. In addition, around the rink, we will create your custom-made atmosphere (customised barriers, shoe spaces… ).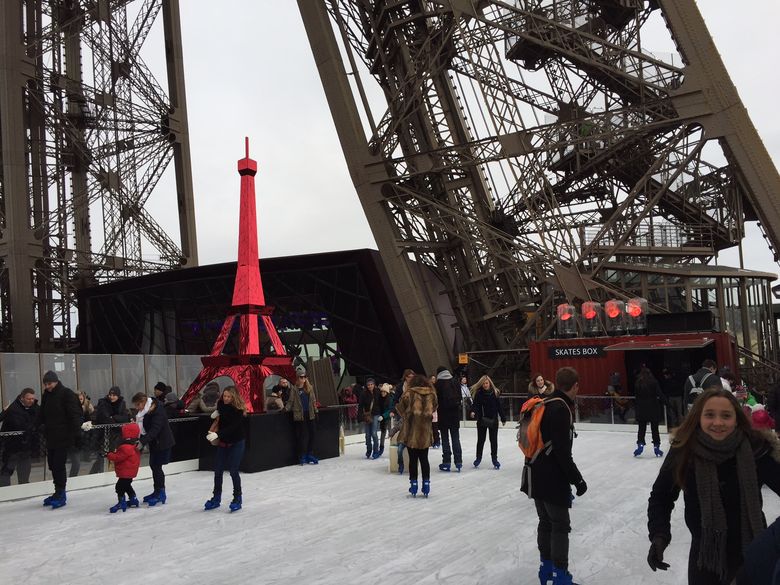 Christmas villages
Complete immersion in the world of Christmas thanks to the united forces of all our departments! Be it for a municipality or shopping centre, we design atmospheres that centre around the theme of Christmas: White Christmas, cosy Christmas, Christmas in the mountains… A chalet, a fireplace, sculptures of giant polar bears, sledge runs… We love creating custom scenes. We can even create a ski resort or ice floe in your municipality!
For example: Enghien-les-Bains
In response to the city's call for tenders, we created an entire mountain village. The event lasted approximately 15 days. The public were amazed and delighted by this recreation of an atmosphere that is so far removed from the typical ambiance of the pretty town of Enghien-les-Bains.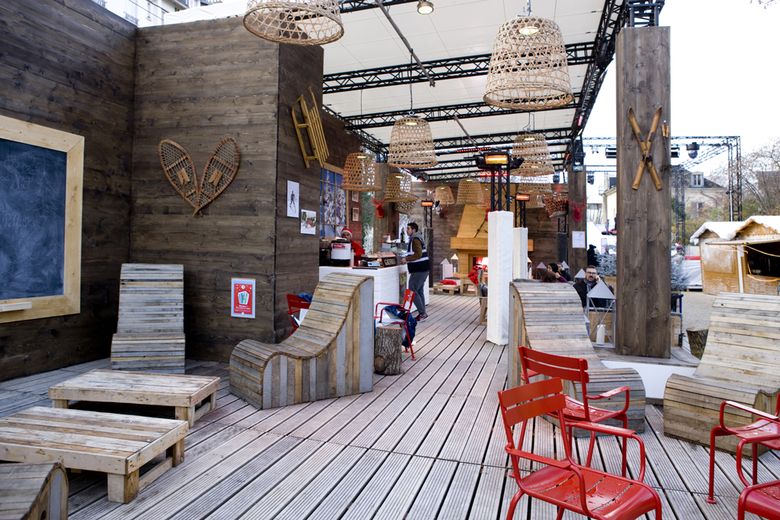 Ice sculpture demonstrations
At Crystal Group, we have a penchant for artists and especially for those who manage to craft masterpieces out of blocks of raw ice. And we are not the only ones to appreciate this discipline: there is no better way to attract the attention of all those present. Ice bestows elegance, the artist proffers poetry and the sculpture imparts admiration. For end-of-year celebrations, these demonstrations are one of the most popular events for our customers throughout the world.
For example: The Disneyland Paris sculptures
All the Disney characters represented in ice. Mickey shines in the spotlight, the seven dwarfs enjoy their transparency and the eyes of visitors are amazed to watch these characters appear.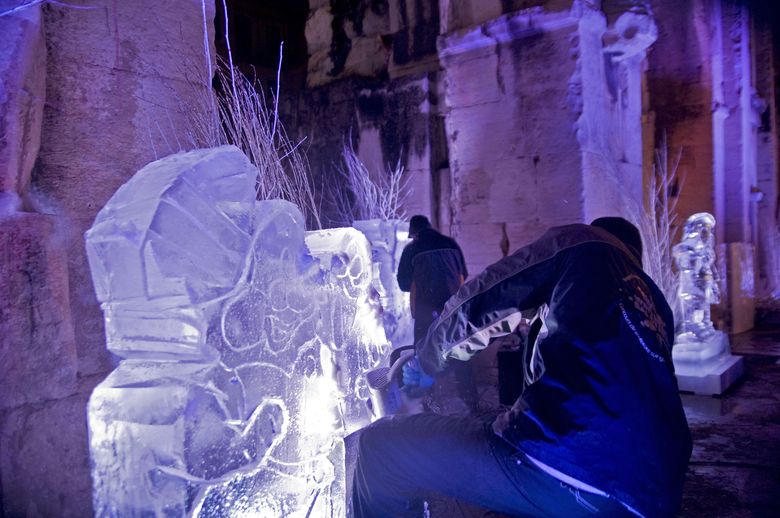 See you soon with our Christmas decorations as we help you to discover more about us and gain inspiration!