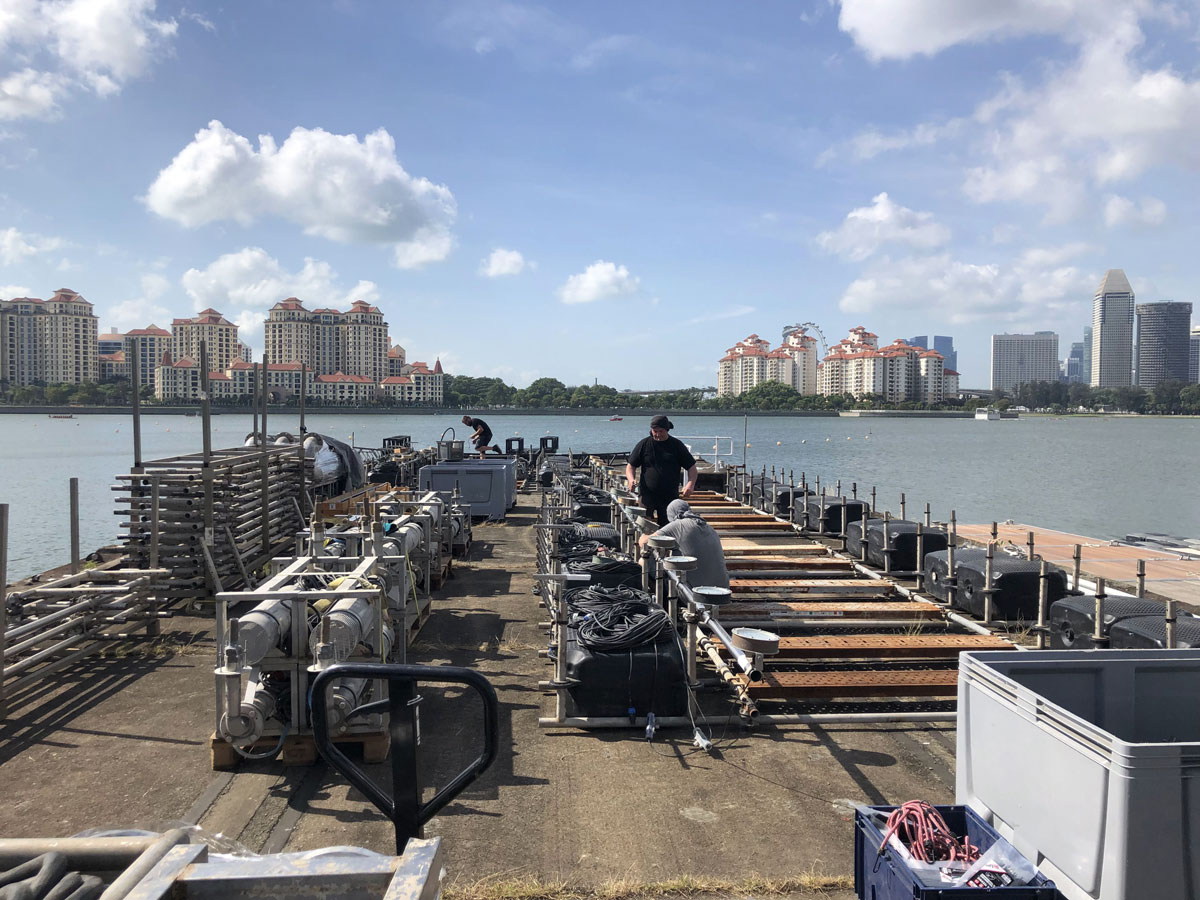 Matter to… realise
Permanent and temporary
First of all, it is important to distinguish permanent creations from temporary ones. Achievements, such as shows for an amusement park or a cabaret, are long-term projects. Between the initial studies and the installation, nearly a year and a half can go by. Temporary projects have a shorter life span and may be subject to much shorter lead times.
STAGE 1: The client and an idea
The client makes contact with us. They might come to us with either a fairly precise specification, or simply with an idea for a concept or creation. We study all the elements (planning, technical elements, budget) to enable us to best target their needs. At this stage, we are able to propose a design concept and budget that can help guide the project more precisely.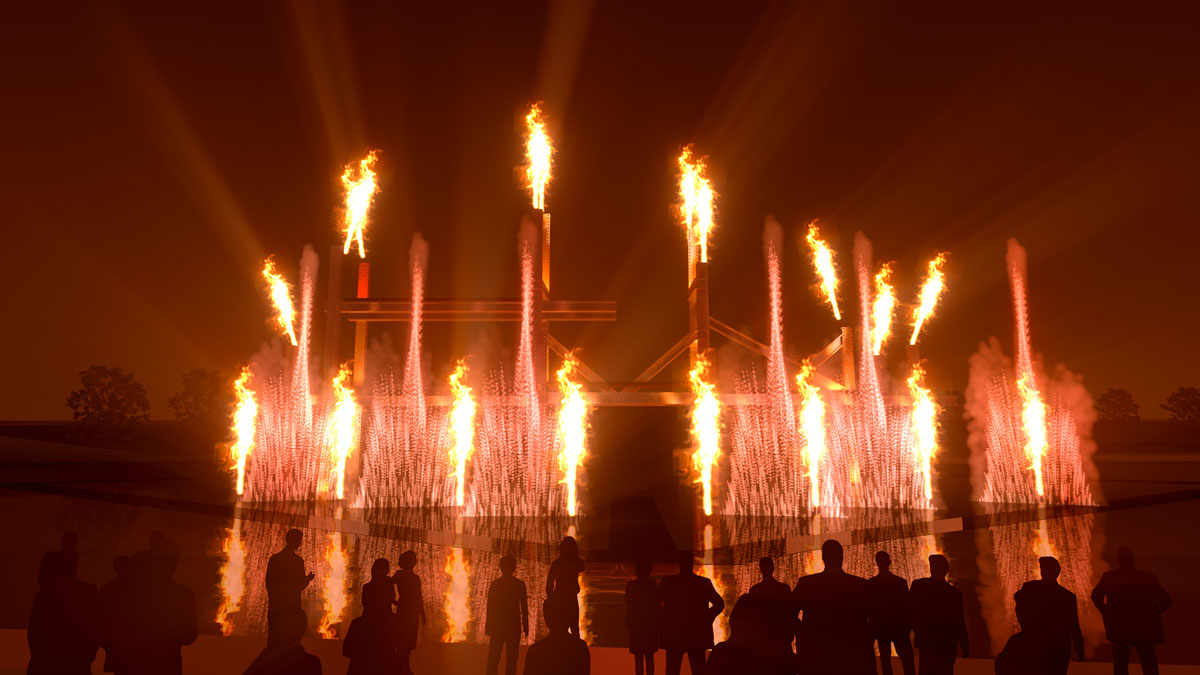 STAGE 2: The design and solutions
Once this first stage has been confirmed, we move onto the design itself. Everything is done in discussion with the client, to ensure we stick close to their request. We make on-site visits if necessary and devise technical and logistical solutions. Michel Amman is, of course, at the heart of every project. For him, nothing is impossible, and solutions are found, even if they have never been done before. This capacity for innovation is what makes Crystal Group stand out. Customers bring us wishes or needs that turn into technical and artistic achievements.
At the end of this stage, we are able to provide a quote and a precise schedule.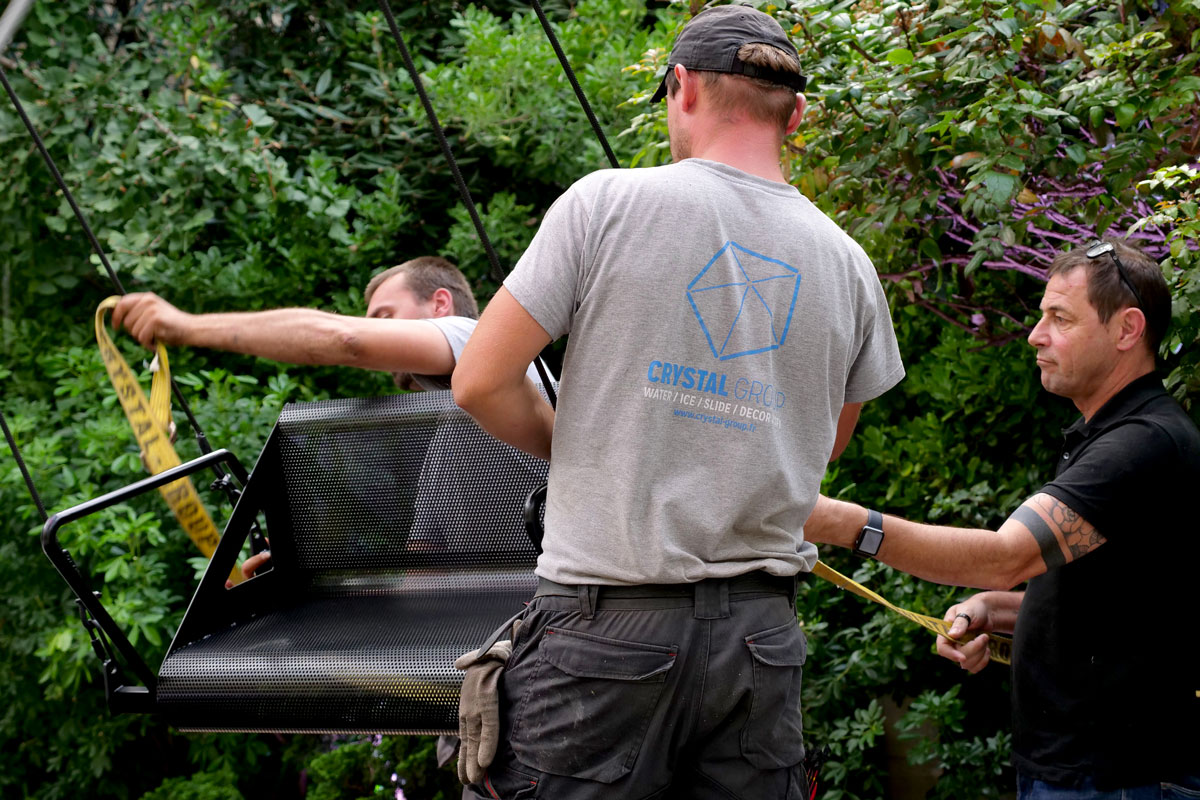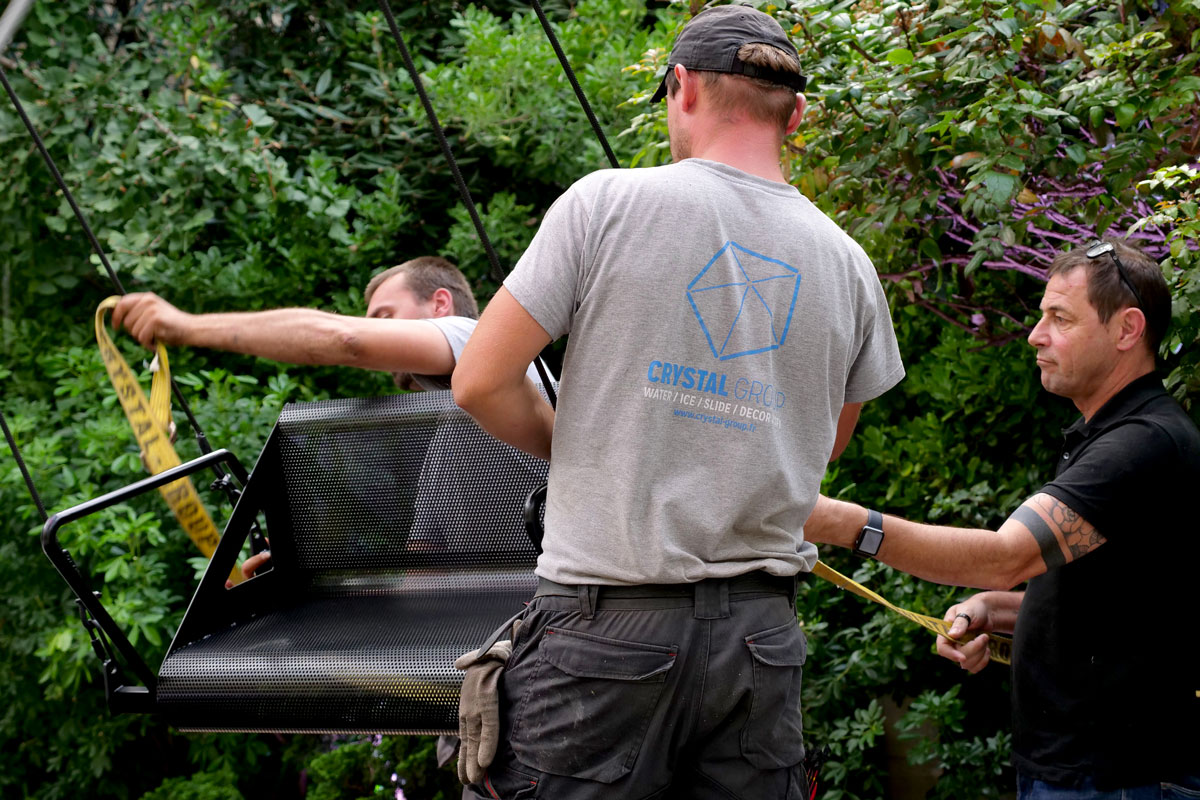 STAGE 3: Manufacturing and working internationally
Once the project is fully confirmed by the client, we move onto manufacturing and setting up the teams. In case of international projects, logistics and transport solutions are envisaged. This stage cannot be neglected, it must be anticipated and carried out correctly.
Crystal Group creates shows and events around the world. With our 20 years of experience, we are able to perfectly manage the challenges presented by transport, customs, deadlines and team planning. It is imperative that schedules are always respected.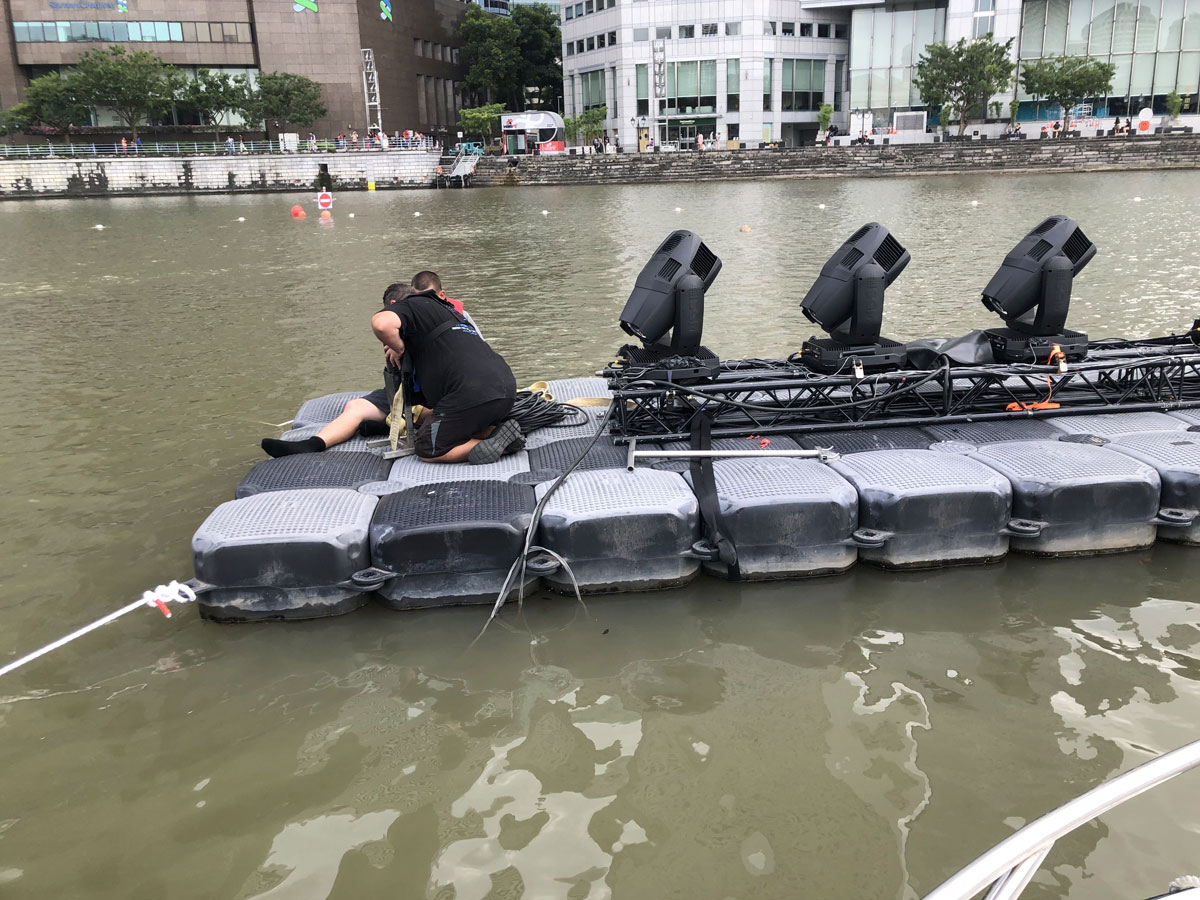 STAGE 4: The installation and final show
On site, it's about managing the teams so that everything goes well and remains on time. The Crystal Group teams adapt easily and everyone is responsible, which greatly facilitates the process! Depending on the project, the number of on-site team members varies. For the I Light Singapore festival, we were a team of around ten people from Crystal Group, including technicians, programmers, electricians and automation specialists.
We also employ temporary workers with whom we collaborate throughout the year. They sometimes have unusual profiles, such as technicians authorised to work at height.
When the show is set up and we have made sure that everything is working, we can go home and continue on another project. If the project is a temporary one, its dismantling is planned and organised.